Houston Texans: Carlos Hyde is currently a top-ranked offensive weapon
Houston Texans running back Carlos Hyde has been a terrific acquisition for the team from the Chiefs. His efforts are also top-ranked. What's going on?
The Houston Texans' offense has seen some flickers of improvement this season although the impact that was expected with all of the additions that have been made aren't as defined just yet. But I'm positive that over time, things will evolve and this team can hopefully evolve into a powerhouse in that realm despite whatever opponent that they will take on.
To put things in perspective, the Houston Texans are ranked 20th in offense through the first two games of the season, averaging 338.5 yards per game. They're 16th in points per game (20.5), definitely indicating that they're off to quite a mediocre start are on about the same track as last season where they continuously migrated toward the middle of the pack.
With Bill O'Brien bringing in Tim Kelly to help him map out and call plays, you'd think there would have been an uptick in the team's production in this department but it still appears that O'Brien is pulling the strings from behind, despite Kelly's promotion from tight ends coach.
I'd like to see more diversification as I did against the New Orleans Saints in the season opener and it just wasn't as rampant against the Jacksonville Jaguars this past Sunday.
The Los Angeles Chargers are ranked 17th in yards allowed (357.5 yards per game) but they're certainly not a pushover and it's up to the talent in front of them to excel wonderfully.
One of the key assets this season on offense has been Carlos Hyde. Acquired in a swap of offensive lineman Martinas Rankin with the Chiefs, it's clear that the Houston Texans got the better half of the deal. It's amazing that Hyde was about to get cut and they were able to nab him before he went on waivers.
He just a great fit for this offense with his versatility of being not only battering ram but with the ability to pass-catch if called upon. He hasn't done much of that yet but it'll be interesting to see if he will. It's just awesome to see a Houston Texans running back that can make notable gains while breaking tackles along the way. We haven't seen that in quite some time and it's quite
refreshing feeling.
He luckily does not have to carry the workload as he's paired up with Duke Johnson, who's just as multi-faceted, to make this two-headed monster one to be reckoned with each week that passes.
Pro Football Focus has Hyde as the second-highest graded offensive player — tied with Deshaun Watson — with a sterling 82.5 grade and he has the top run grade (84.0) just slightly above DW4's (82.3).
Hyde's run grade puts him 4th among running backs so far this season so to say that he has made an impact to this team would be an understatement.
I have to say that it has truly been a pleasure to watch him do work out on the field and I'm hungry for more as the time passes through this season!
Let's go Houston Texans!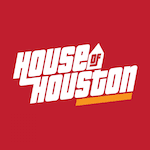 Want your voice heard? Join the House Of Houston team!
Write for us!
Hyde has rushed 30 times for 173 yards — 5.8 yards per attempt — through two starts this season. His longest rush so far as been 20 yards
For more grades, advanced statistics and more at Pro Football Focus, subscribe to PFF's EDGE and ELITE subscriptions at ProFootballFocus.com.