Houston Astros' pitching rotation on pace to break record
The Houston Astros pitching rotation has been mostly magnificent this season and they are already on pace to break a record. What's going on?
What a game the Houston Astros had against the Kansas City Royals last night. After the offense seemed to be anemic for most of the game with the only score being a Jose Altuve-solo at the beginning, our team rose to the occasion when it mattered to close out the first matchup of the series on the road with a win.
The 55-93 Royals aren't going anywhere fast after the season is over but yet their young guns competed mightily with Bubba Starling, Ryan McBroom and Whit Merrifield leading the way. There wasn't a run scored until the bottom of the 8th inning where Meibrys Viloria sacrificed to get Starling home to score. When that happened, I had wondered if the game was going to go extra innings because of the lack of scoring prowess throughout the night despite the opportunities that were in front of them.
Well, George Springer wasn't having it, he decided to put that game to bed for good by smacking a statement-making homer out to the left-field, bringing in Kyle Tucker and Garrett Stubbs to notch the game at an eventual final score of 4-1.
For every reason the Houston Astros have a chance to sweep this series, there are variables that could prevent such a notion from happening. The Royals have a scrappy group of players that want to play to win and it's good that our team isn't taking them lightly.
Gerrit Cole recorded his 18th game of the season with double-digit strikeouts and his latest start was his sixth consecutive game where he has completed such a feat.
Wow.
And you know what else is going on?
The entire Houston Astros pitching rotation is on pace to break a record, to which there's so many this team has been trendsetting with this season.
With Cole's performance last night, the Houston Astros' pitching rotation has passed the 1973
Angels for the second-most double-digit strikeouts (33) in a season and are flirting of breaking the all-time record set by the Arizona Diamondbacks, who had 35 of those back in 2001. All-time great hurlers Randy Johnson and Curt Schilling — who pitched for the Houston Astros at some point in their careers — were the headliners for that rotation.
Along with Cole, Justin Verlander fills out the headline for the 2019 team and the things they have been able to do together has been nothing short of incredible.
Verlander has 12 double-digit strikeouts to his credit, including six out of his last eight starts and is just 19 strikeouts shy of having 3,000 for his storied career. Can he get there this season? With likely two starts left on the season, it's quite possible or this feat will have to be completed in 2020.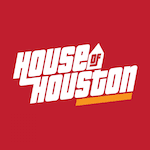 Want your voice heard? Join the House Of Houston team!
Write for us!
But nonetheless, it's just amazing to see how great this pitching rotation is when it's fully healthy. It makes me even more confident that this team will have a massive arsenal to take that World Series champs title distinction away from the Boston Red Sox, to which they'll be all but surely be watching this postseason from the couch.
Keep it up fellas — go Houston Astros!