Houston Astros: Carlos Correa's return to the lineup is on the horizon
Houston Astros shortstop Carlos Correa's return is on the horizon and he could get his rehab as early as this week. What's the latest on the star's injury?
The Houston Astros are on final approach for the end of the season as they prepare for the playoffs. They've had some hiccups along the way, including Tuesday's 21-7 loss to the Oakland Athletics. We certainly thought that the Houston Astros were going to miraculously get themselves back in the game just like last Thursday against the Seattle Mariners.
It was one of the largest comebacks in Houston Astros history; and, just like in this game, Wade Miley was the pitcher and he gave up a ton of runs. It's peculiar in regard to what's going on with him at this time, especially for someone who had pitched so well up until this point.
I'm sure he's going back and analyzing himself to ensure that he's not tipping his pitches to prospective batters because he's been throwing the same stuff but somehow his opponents are grabbing hold of it.
But enough about Wade, let's talk about our star shortstop. It's almost that time for Carlos Correa to get back into the lineup at the latest news indicates that it will be imminent with young, yet injury-prone phenom to head on out on his rehab assignment.
According to MLB.com's Brian McTaggart, Correa should be joining Triple-A Round Rock this Friday for Game 3 of the Pacific Coast League Championship Series. The Express won the PCL this season with a league-best 84-56 record and they're currently in contention to win the championship, which is scheduled for Sept. 24.
Game 4 is scheduled for Saturday and it's possible they could play Sunday if Game 5 is necessary.
Correa will be on-hand to help this team get to their goals while getting some quality at-bats to ensure that he's ready to get back into the lineup later this month.
McTaggart also reports that he's been going through full baseball drills without pain, fielding ground balls, running and swinging his bat.
All of these are good signs that the 24-year-old is coming along just fine after sustaining a back injury Aug. 19.
It remains to be seen when they call him back up to the Houston Astros roster but if he progresses well, it's likely going to be just before the season comes to a close in order for him to get a few more major-league at-bats.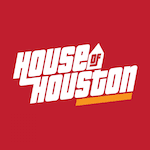 Want your voice heard? Join the House Of Houston team!
Write for us!
Let's hope this rehab stint goes well because the Houston Astros are going to need him for the postseason!
Before his injury, Correa was slashing .278/.358/.556 with 19 homers and 56 ribbies through 270 at-bats in 72 games this season.