Houston Texans: Nick Martin's contract extension was unnecessary
The Houston Texans recently award center Nick Martin a sizable contract extension for the next few seasons. Here's why the move was totally unnecessary.
The fallout from the Houston Texans heartbreaking loss to the New Orleans Saints this past Monday continues and the blame game will continue as to what caused such a breakdown in the last 37 seconds of the game.
The team had the momentum and a slight stranglehold on the lead after Deshaun Watson heroically willed his team back into the game in a drive that entailed two passes of 30+ yards to DeAndre Hopkins and Kenny Stills within a span of just 13 seconds.
If anything, there's absolutely no way that this loss is on our franchise quarterback because he did everything he could to keep the offense potent and made the second half a shootout to remember.
It was the bizarre play call by Romeo Crennel in those waning seconds of the game to back off Drew Brees and go into a prevent formation, allowing him to pick up the yards needed to get within field goal range and Will Lutz kicking the Saints to their first Week 1 win in nearly half a decade. The last thing you want to give Brees is time and space — he had both and was able to pick the Houston Texans apart to close out the match up featured on national television.
But it's not worth crying over spilled milk because there's not a way to change the past but we must look forward to the team's next opponent in the Jacksonville Jaguars, a team that has a terrific chance of beating this Sunday in their opener at NRG Stadium.
As we look ahead to that happening, a peculiar one occurred yesterday when the Houston Texans announced that center Nick Martin had been signed to a three-year, $33 million contract extension.
Martin is in the final season of his rookie deal that pays him $1.1M in base salary and the team had to make a decision on what to do him.
This wasn't necessarily a decision that they had to make now but to wait until the offseason to do so. Martin has been hurt a lot in his career and hasn't lived up to the expectations of him being an elite player at this position. However, he did appear in all 16 games last season so this notion may have what tipped the scale outside of his massive, 6-foot-4, 295-pound frame.
As per Over the Cap, Martin's new deal now ranks him ninth among active centers and is also tied for 2nd with Maurkice Pouncey and slightly behind Mitch Morse — the league leader — in terms of his average pay per season.
With Zach Fulton being able to capably fill-in at center well and with Max Scharping showing impressive strides to start at right guard, there were options the Houston Texans could've explored outside of Martin.
Hell, they could've looked at drafting a center next season even though their capital has taken a hit for the next couple seasons as a result of the Laremy Tunsil trade.
Pro Football Focus had Martin at 59.3 overall, a 78.7 pass block and 48.8 run grade through 1,094 snaps in 2018. Martin ranked 12th among centers as far as his pass blocking.
How did he perform against the Saints? His PFF line was 66.2/72.3/62.3, which was for all intent
and purposes, one of the best performances of his career against a talented Saints' front seven.
It was encouraging to see this but I still would've played hardball and waited until after the season to discuss his contract but this is how things are going with Bill O'Brien in charge and it's the reality that we're now living in.
I think the Houston Texans would've been better off retaining Ben Jones, who continues to star on the Tennessee Titans' offensive line and was recently signed to a two-year, $13.5M extension. Jones has performed plenty better than Martin over time and the disparities between what these two guys are making per season are mind-boggling.
But it's not my money, it's Cal McNair's, so if he signed off on it and the Houston Texans feel Martin is the center to lead them to a Super Bowl, that's on them. But I'll certainly be vocal to indicate that I'm not excited about this announcement.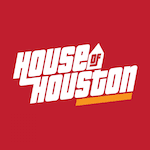 Want your voice heard? Join the House Of Houston team!
Write for us!
But it's time to try to go grab the first win of the season against the Jags — go Houston Texans.
For more grades, advanced statistics and more at Pro Football Focus, subscribe to PFF's EDGE and ELITE subscriptions at ProFootballFocus.com.