Houston Texans: Team must sign Jay Ajayi as soon as possible
Houston Texans running back Lamar Miller suffered a torn ACL in last night's contest ending his season. Here's why the team should sign Jay Ajayi now.
The Houston Texans partook in perhaps the worst preseason outing that I've seen in a long time. It looked like none of the team was prepared for what the Dallas Cowboys were throwing at them and they didn't respond as they should have by at least scoring ONE touchdown.
This team was shutout for the first time in as long as I could remember and even for a preseason matchup, it's wildly unacceptable for something like this to happen.
On top of that, both Lamar Miller and Zach Fulton were injured in last night's shellacking. Fulton's injury is not considered serious and has been diagnosed with turf toe, something that he might be able to play through with right treatment.
But Miller's injury is far more concerning. Aaron Wilson of the Houston Chronicle did confirm that he tore his ACL and MCL after an MRI was completed today. In only the second play of the game since the Houston Texans' offense trotted out onto the field, Miller received a handoff from Deshaun Watson — who had just got sacked on the previous play — and started to head right behind Seantrel Henderson.
But as he was making his turn, Cowboys' defensive tackle Maliek Collins was hot on the chase but it was the angle that he tackled him that caused Miller's knee to buckle as he tumbled to the turf, signaling for the trainers to come to look at him.
The next we knew, the injury cart came to scoop him up with Miller looking as if he were to burst in tears not only because of the pain but everything that he'd worked for in the offseason had been ripped to shreds all in one moment. He had been working hard to be pass-catcher out in the backfield and I was looking forward to that as another weapon to the Houston Texans' offensive strategy.
It'll now have to be put on hold as Miller's 2019 season finished quicker than it started. With him going into the final season of his four-year, $26 million deal, I'm sure he was prepared to try to earn at least one more big payday. That may be in doubt now with his injury as well as his career in the NFL.
I wish him nothing but the best as he recovers as he I know he still wants to continue his career…
But in the meantime, the Houston Texans need a veteran running back to bring into the fold to replace Miller.
The team signed Duke Johnson a few weeks back but he's not ready as he's healing from injury. Although I like the flashes that I've seen from Karan Higdon, Damarea Crockett and Josh Ferguson, none of those guys are ready for an elevated role at that position for this team. But I'd like to keep Higdon around for development purposes as I really see him make something of himself.
Who remains the best option to replace Miller?
It's none other than Jay Ajayi.
Ajayi suffered a torn ACL back in Week 5 of last season and should be ready to rock-and-roll now. Teams have stayed away from him because I'm sure they're concerned if he's fully healed and they have better options with the resources they have.
But for the Houston Texans, options are limited as Miller suffered this injury two weeks before the season is to start and the better options have signed with other teams this past Spring.
The Houston Texans will do their due diligence to check that he's ready to contribute but he
remains the top option out of all the running backs that were free agents this offseason.
His best season was obviously back in 2016, where he rushed for more than 1,200 yards along with eight touchdowns with the Miami Dolphins.
But he's battled the injury bug as of late and his numbers have taken a hit as a result. He still has the ability to rack up yards — he averaged 4.1 yards per attempt versus Miller's 4.6 back in 2018 — and does have the ability to pass-catch but it's not as frequent.
But the man scores touchdowns which is EXACTLY what the Houston Texans need right NOW.
The 6-foot, 223-pound, 26-year-old running back may not have the explosiveness that he once had after suffering such a devastating injury but you know what?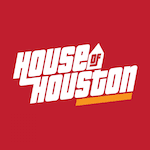 Want your voice heard? Join the House Of Houston team!
Write for us!
Let's take a flyer on the one-time Pro-Bowler and Super Bowl Champ because getting him here would be a far greater option that what the team has available now.
I'm hoping for the best — go Houston Texans!
Ajayi rushed 45 times for 184 yards and three touchdowns through four games — three starts — for the Philadelphia Eagles back in 2018. He also caught five balls for 20 yards with an 83.3 percent catch rate.