Houston Astros: The latest tidbits behind Reymin Guduan's suspension
There is a new development on Houston Astros pitcher Reymin Guduan's suspension so what's the latest? Here are some disturbing details of a recent report.
There was some troubling news out of the Houston Astros organization that came to light yesterday.
According to a Houston Astros fan blog, AstrosCounty.com, the reasoning behind a recent suspension of minor-leaguer Reymin Guduan is finally known through multiple sources.
Back Aug. 4, the Houston Chronicle reported that the Houston Astros had suspended Guduan for the rest of the minor league season because of "disciplinary reasons."
According to Astros County, there was a locker room incident between Round Rock teammates Dean Deetz and Guduan through multiple sources.
Here's a snippet of what went down:
"Dean Deetz is a little bit of a character, and talks a lot of smack. He was giving Reymin Guduan The Bidness about not being able to throw a strike. Guduan responded by throwing a shoe at Deetz and missed (badly, apparently), to which Deetz responded "See?" That is legitimately funny. What happened next is not. Guduan picked up a bat, swung it, and hit Deetz in the head. Guduan apparently didn't get a great swing on it, but "it definitely dazed" Deetz."

"Guduan was removed from the clubhouse, but came back later, this time with a knife. "He didn't do anything with it, but he stood at his locker and glared at Deetz." No one called the police, but the Astros did suspend Guduan. That, by any standard of the law, is assault. You'll notice on Round Rock's website that Dean Deetz did not pitch between July 26 and August 5, which was a span of eight games in nine days."
In an additional report by CBS Sports back Aug. 10, it stated Guduan could be eligible for September when the Houston Astros expand their roster for the playoffs, but no definite answer
was given as to whether that would happen.
I don't think that should happen because he should be kicked out of the Astros organization and Minor League Baseball for that matter. Using physical violence against someone and then brandishing a knife is never acceptable behavior no matter how mad you are, no matter where you are.
Guduan needs some serious mental health help and needs to focus on that instead of baseball for a while. My question is, while Guduan was removed from the clubhouse, why weren't the cops called? In any other situation, the cops would be called and that person would be arrested for assault. The Express should have done that to make sure the incident didn't escalate any further.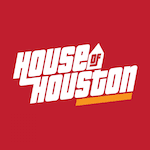 Want your voice heard? Join the House Of Houston team!
Write for us!
I hope the Houston Astros do the right thing and get him the help he needs or send him packing. There is no need for violence or behavior like that in any clubhouse ever, or anywhere for that matter.
What do you think about this situation? Feel free to sound off in the comments section below.