Houston Texans: Jadeveon Clowney has decided to end his holdout
Houston Texans linebacker Jadeveon Clowney has reportedly decided to end his holdout and will be returning to the team. When will that be? Let's examine.
There are only two days to go before we see the Houston Texans partake in their first action in nearly seven months as they'll be competing against the Green Bay Packers at the legendary Lambeau Field.
We'll be getting a glimpse of two teams in transition — one team that has made some modest improvements and will govern their season with a general manager and another that's added a few key pieces and will be shepherded by a rookie head coach.
I'm positive that you can guess which team is which…
There's a positive outlook for both teams and it will be intriguing to see how their respective seasons pan out.
Like I've said before — the Houston Texans are likely going to finish the season up with nine wins on the docket but I'm certainly hoping that they can exceed my expectations and have a memorable 2019 run.
Bill O'Brien's job is on the line — he's run off two general managers and has usurped every bit power that he can get his hands on so the pressure is on him to perform admirably or else he may risk having to pack his bags elsewhere.
Cal McNair looks like he has the quick trigger on approving moves because the ouster of Brian Gaine was quick and with little hesitation.
But at least there's some positive news with the Houston Texans having one key player that will make a difference with their overall performance.
Yes, you already know I'm talking about Jadeveon Clowney.
After missing all of the offseason workouts up to this point, Ian Rapoport is reporting that he's expected to return just before the last preseason game against the Los Angeles Rams, scheduled for Thursday, Aug. 29.
This, of course, is the last week of the month and should give him time to get up to speed before the start of the season, which opens on the road against the New Orleans Saints Sep. 9.
Clowney will not miss out on the $16 million that he's owed for 2019 but his compensation
amount may be higher as he has filed a grievance with the NFLPA because the Houston Texans reportedly have tagged him as a linebacker.
If he wins his case and is ultimately tagged as a defensive end, which he plays a little of that too, he could earn an extra $1.1M in earnings as the tag for DE is worth about $17.1M for this season.
Clowney has been working out on his own with LeBron James' personal trainer, James Alexander, so there's no question his conditioning is top-notch. He'll just have a lot of studying to do to catch up on Romeo Crennel and John Pagano's modifications to the playbook when he gets back.
Gaine reportedly wanted to offer Clowney a long-term deal but O'Brien nixed it, likely causing the conflict between the two that led to his firing.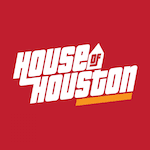 Want your voice heard? Join the House Of Houston team!
Write for us!
Nonetheless, it will be good to see Clowney back on the field this season as I wasn't sure how long he'd hold out in 2019. Considering the money that Le'Veon Bell lost by missing all of 2018, I'm positive Clowney didn't want to leave $16 to $17 million on the table.
Clowney racked up 47 combined tackles — 38 solos — along with 16 tackles-for-loss, 9.0 sacks, 21 quarterback hits, three fumble recoveries, one pass defended as well as a forced fumble and a defensive touchdown last season.