Houston Texans: Team needs to have guts and trade for Trent Williams
The Houston Texans obviously need to improve their offensive line and Trent Williams would definitely be an upgrade to their talent. Why hasn't it happened?
Houston Texans fans — we're in the thick of training camp and before you know it, the season will commence. Many of us are not sure what to expect out of this team as a whole but our hopes are pinned that it will be a successful one.
With the stiff amount of competition that the team will be facing this season, the front office needs to do everything they can to make sure they have the top talent in place to be able to compete for not only a playoff spot but advancement through the postseason.
It's something we've seen once in Bill O'Brien's tenure, which was the Wild Card playoff win over a decimated Oakland Raiders team — Derek Carr was injured — only to get trampled on by the New England Patriots the following round.
The Houston Texans have got to do better than that and it's all about fine-tuning the talent that they already have.
One of the most units of concern is the offensive line and just with the past few seasons, there has been a ton of question marks of how they will protect the quarterback as a whole. Many experts continue to have them ranked last in the league and that's certainly not a good thing.
It's time to start proving these guys wrong and bring in some talent to raise the value of the line.
Yes, the Houston Texans drafted Tytus Howard and Max Scharping in the 1st and 2nd rounds respectively but they're going to need time to develop.
The Houston Texans also signed the injury-prone Matt Kalil and as well as Seantrel Henderson to one-year, cost-effective deals. Both are returning from maladies that caused them to miss the 2018 season.
That doesn't exude confidence to those onlookers outside of Houston city limits and time that narrative changes.
The team could do it quickly by having some guts to trade for Trent Williams, one of the premier tackles in the NFL. He obviously not happy with his situation with the Washington Redskins and wants out. He has yet to show up for camp so the notion of him being traded is a strong possibility.
How much will he cost?
Williams is currently toward the back end of a five-year, $68 million deal that he signed back in 2015. He will earn $10.8M in base salary in 2019 and $12.5M in 2020, which is certainly the type of contract that the Houston Texans could take on.
The Houston Texans have approximately $40.7M in cap space this season and will have about $82.9M in 2020.
His salary is ranked 7th among tackles that include Taylor Lewan, Nate Solder, Jake Matthews,
Joe Staley, Donovan Smith and Russell Okung in respective order.
What's the holdup?
This team needs to go make a deal and scoop him up from Redskins and I'd start the floor of the
bidding to be 2020 third-round pick, I'd even go high as a second-rounder if the Redskins want to play hardball.
The franchise is likely concerned about Williams attitude because of the fact that he is holding out and he's not the type of player that they'd want in their locker room. However, the situation is dire — Williams would be a tremendous boost to this group and he won't break the bank in 2019.
Williams is one of the highest-rated — and respected — tackles in pro football and it would be a shame if the Houston Texans stand pat and not try to make a deal for a talent of his caliber.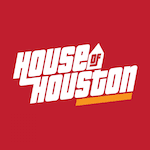 Want your voice heard? Join the House Of Houston team!
Write for us!
But with the Houston Texans not having a general manager and O'Brien calling all of the shots, this is likely not to happen.
It should though and it would be a shame if it didn't.
But let's keep an eye on this development but won't hold my breath — we'll see.