Houston Rockets: Celtics still 'expressing considerable interest' in Clint Capela
The Boston Celtics have 'expressed considerable interest' in Houston Rockets center Clint Capela's services. What's the latest in regard to the situation?
Houston Rockets fans — we are in the thick of the offseason and as we expect, the franchise has immersed themselves in plenty of rumors to keep us on our toes throughout this period. July 1 will be here before we know it; and likely by then, we'll likely have a better idea of what this roster will look like when the dust starts to settle shortly after that red-letter date.
Although he has not said publicly, Houston Rockets general manager Daryl Morey reportedly is ready to flip the entire roster — outside of likely James Harden — in order to make improvements over last season.
It's a shocking notion — I thought just a few tweaks to the bench needed to made and the majority of this team would be brought back to compete once again against the Golden State Warriors. But that's not so, whatever deal Morey comes across that will put the team in a better position today than they were yesterday, he's going to entertain.
Yikes. The first bombshell of news story dropped earlier this week when Steve Kyler of Basketball Insiders reported that the Boston Celtics have "expressed considerable interest" in the services of Houston Rockets center Clint Capela.
Capela just inked himself a five-year, $90 million deal this past offseason but his performance against the Golden State Warriors was less than desired as he continuously got his lunch ate by Kevin Looney, whose contract earnings for 2018-19 are eight times less than Capela's annually, to which left a bad taste in all of our mouths after that postseason series was over.
Nonetheless, Capela still has tremendous value in this league and his contract can be flipped because of his upside and the fact that he's only 25-years-old.
Kyler reports that Capela "is more of a Plan B or C" rather than a top priority because they are locked in trying to land center Anthony Davis, who is the hottest trade asset on the market this offseason.
With the uncertainty of Kyrie Irving returning back to the C's, the team is looking to overhaul their roster a bit so that they remain competitive.
The Houston Rockets have no draft picks this season — as they were traded away in previous deals — but they still have been bringing guys that could potentially be taken in the first round. Their first-rounder was traded away this past deadline to rid themselves of Brandon Knight and Marquese Chriss and to acquire Iman Shumpert and the second-rounder went to the New York Knicks in the Pablo Prigioni/Alexey Shved deal a few seasons back.
The Celtics have three first-round picks in this draft — they own the No. 14 (via the Sacramento Kings), the No. 20 and the No. 22 picks so this puts them in a terrific position to make deals with other teams clamoring for their picks.
Just because the Houston Rockets don't have any picks doesn't mean Morey won't be active during the draft, we've seen it before, he'll trade his way into the draft and it looks likely he's going to find a way this season.
So how do I feel about Capela being traded? If you would've asked me this two seasons ago, I would've told you "hell no!" But I think that if the right deal is made to improve the team, I'm all for it. I just don't think that one could find a replacement for him because he's extremely gifted but just had a bad series against the Warriors.
What should a potential deal for Capela look like?
I'd actually prefer not to trade him but if there were a proposal that was to be dropped at my desk,
I'm putting P.J. Tucker, Eric Gordon and Capela on the block. I'd love to have Al Horford, Jayson Tatum, Marcus Smart, a first-round pick on the table to get in return. Such a deal will likely involve a third team but I think the C's would be an excellent trade partner to revamp the roster.
I've always been fond of Horford as I wanted him earlier in his career when he was a free agent but with the team's window closing quickly, Horford will do the trick to help get this team to the promised land. He's 33-years-old now but he's still a terrific defensive, rebounding, shot-blocking, decent three-point shooting center that could be the centerpiece to make this trade a reality.
A deal involving Horford and hopefully Tatum and a first-round draft pick all ensure this team doesn't get older and makes this roster ultra-competitive.
Could it happen? I think it can because I believe Davis will ultimately end up with the Los Angeles Lakers, where he needs to be so that he can team up with LeBron James.
Let's keep our eyes peeled!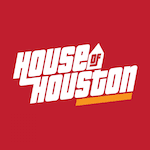 Want your voice heard? Join the House Of Houston team!
Write for us!
Capela averaged 16.6 points and 12.7 rebounds while shooting 64.8 percent from the field and 63.6 percent from the charity stripe through 67 games in 2018-19.