Houston Astros Rumors: Adding Encarnacion would elevate the offense
The Houston Astros have dealt with injuries that have zapped their offensive firepower. Adding Edwin Encarnacion would elevate the offense.
The Houston Astros had one of the MLB's most powerful offenses just mere weeks ago. Unfortunately, some of their biggest power producers have been down for the count with various injuries that have forced the team to take a different offensive approach.
First, Jose Altuve's knee issues flared up again and the team has been taking it easy with him on his return. He's almost been out a month. Then, George Springer tweaked his hamstring and has missed some time without ramping up activities yet. Finally, Carlos Correa had some sort of rib injury at home that's forcing him to miss at least a month.
Those three guys, aside from Alex Bregman, provide the most offensive firepower for the Houston Astros. Michael Brantley has been solid but he's more of a contact hitter, as are Yuli Gurriel and Josh Reddick.
So, the Astros could stand an upgrade in the power department in the present and in the future as they make a push for yet another deep playoff run. First base is a typical spot for teams to have a lot of power yet, the Astros don't have it. Gurriel is a decent hitter who has defensive versatility but having an offensive juggernaut at first base could take the team to the next level and potentially help the team earn their second World Series title in three years.
As it stands, Gurriel can play a lot of third base, which is his natural position anyways, with both Correa and Aledmys Diaz down for the count. Bregman slides over to short and this gives Gurriel the hot corner. That leaves a hole with nothing but lackluster options at first base so, the team needs to address it in a way that helps now while the injury bug is biting and in the future when everyone gets healthy again.
The man that the Houston Astros need to target is Edwin Encarnacion, who they have set their sights on several times before. Encarnacion is a member of the Mariners who, at one point, were the hottest team in America. Since then, they've cooled off but Encarnacion has not.
His bat has stayed alive and well to the tune of 16 homers, 38 RBIs, and a .241/.349/.495 slash line. The Mariners need to be in full rebuild mode, this was obvious before the season yet they retooled and now, it's even more obvious and they need to sell assets.
Encarnacion is still highly productive and has a tremendously high price tag, around $16 million for the year. If the Mariners are willing to eat a decent chunk of the financials, the could net a pretty decent prospect. The Houston Astros also have a stacked farm system that could part ways with any type of prospect the Mariners desire.
These injuries have allowed the Astros to showcase some of their high level prospects in major league action which could help entice teams to take a lesser risk on a more established prospect. Encarnacion won't be too expensive because of his contract, years remaining, and defensive liabilities.
Imagining Encarnacion in a Houston Astros uniform is a beautiful sight. He'll have half of his at bats inside of Minute Maid Park with the short porch Crawford Boxes to feast in. Additionally, the Astros also have a stacked lineup top to bottom which will capitalize on his power and run production abilities more than the Mariners are able to.
Encarnacion is a plug and play addition that won't cost the Houston Astros any of their top tier of prospects who are all finally getting close to making it to The Show. He's also not on a long term contract, he has the remainder of this year and then potentially one more year that has a $5 million buyout if they want to void it.
All in all, this is a very low-risk move that the Astros should look to make that could pay massive dividends come playoff time. The Mariners should be in sell mode already so, this trade should go down sooner rather than later.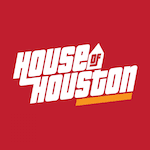 Want your voice heard? Join the House Of Houston team!
Write for us!
What are your thoughts on a potential Houston Astros-Edwin Encarnacion union? Would you give up a mid-tier prospect or two? Drop a comment below and let us know!