Houston Astros: More safety measures are needed at Minute Maid Park
It's time for the Houston Astros to revisit their fan safety measures after an unfortunate incident to a young fan Wednesday. What should happen? Look.
Houston Astros fans — fan safety needs to become a higher priority at Minute Maid Park so it's time to discuss the inevitable.
What happened at the Houston Astros game Wednesday night was heartbreaking and sad to see. A little girl was unintentionally struck by a foul ball from Chicago Cubs centerfielder Albert Almora Jr. during the fourth inning.
This may be tough for some to watch but here's the clip.  Viewer discretion is advised.
I didn't see the accident even though I was there in person, it happened so quick that I didn't even realize what had happened until I saw everyone in the stadium just pause in utter shock. Fans, players from both teams just forgot about the game for a minute and put their full attention to this little girl.
Alex Bregman, Tony Kemp and others went down on one knee and just forgot about baseball for a moment. Almora was visibly shaken by the whole incident, even breaking down in a security guard's arms as he went over to the section where the accident occurred.
The Houston Astros released the following statement after the game:
I texted my wife several times to let her know what was going on and it got me to thinking, should Major League Baseball make the nets higher and wider for the safety of all fans, young and old?
I've been to many baseball games, both pro and college and I have never seen anything like this. That little girl was defenseless against that baseball and the Houston Astros need to do something NOW to prevent this from ever happening again.
A fan died because of a foul ball being hit over the netting at Dodger Stadium last summer. Linda Goldbloom was struck in the head while watching the Dodgers take on the San Diego Padres and she suffered a traumatic head injury that she was not able to overcome.
Goldbloom's daughter, Jana Brody, who was not with her mother at the time of the accident, told the New York Times this back in February:
"I would love to see higher nets," Brody said in a telephone interview. "The trajectory of the ball can only get hit so far until it starts to arc and come down and then be a more manageable ball to catch or whatever. But where she was sitting, there was no chance for it to lob over. It was a straight shot."
Currently, Major League Baseball has netting behind the dugouts in all 30 ballparks after
Commissioner Rob Manfred suggested they do so back in 2015. The Houston Astros already have protective netting between sections 112-126.
It's time for the Houston Astros to do the right thing and extend netting to prevent this from happening again. The Houston Astros should adopt the Japanese netting model and put netting from foul pole to foul pole. In Japan, fans are warned multiple times during the game to watch out for foul balls. They even have ushers with horns to signal where a foul ball is going.
I'm not saying that the Houston Astros and MLB should do all of these things at once; however, doing something is better than nothing and it really doesn't obstruct one's view of the game.
If the NHL can put netting around their rinks for games, then why can't the Houston Astros extend the netting?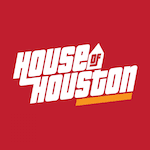 Want your voice heard? Join the House Of Houston team!
Write for us!
I think they should because it would make the fan experience that much more enjoyable and prevent these awful incidents from happening.
My best wishes go out to that little girl and her family.