Houston Astros: The Biggio Legacy Lives on in Cavan Biggio
The legacy of Houston Astros Hall of Fame second baseman Craig Biggio lives on within his son Cavan who made his Major League debut Friday in Toronto.
Cavan, the son of Houston Astros legend Craig Biggio, got his first hit and home run while playing for the Toronto Blue Jays this weekend.
There are two names that are synonymous with the Houston Astros, Jeff Bagwell and Craig Biggio. Both are Hall of Famers after their illustrious careers with the Houston Astros and now one legacy will be carried on through Cavan Biggio.
Cavan played for his father at St. Thomas High School here in Houston where he was a four-year letterman in baseball as well as football. In his collegiate career, at the University of Notre Dame where in three seasons, he hit .272, with 15 home runs and 70 RBI's and 30 stolen bases.
Cavan was drafted by the Toronto Blue Jays in the fifth round with the 162nd pick overall in the 2016 Major League Amateur Draft. Cavan was excited to hear his name called by his older brother Connor, who at the time of the 2016 MLB Draft, was an intern working with Rob Manfred, the Commissioner of Major League Baseball per Brian McTaggart:
"That was definitely a surprise," Cavan Biggio said. "I know he's been working with the Draft all

week and being in the room the past two days, but I honestly didn't really know what specifically he was doing. After my name was selected and I heard my name called, I said, 'That voice kind of sounds a little familiar. Sounds like my older brother, Conor.' It's kind of cool. … it was cool he was a part of it."
Craig Biggio was understandably happy for his son Cavan:
"He was excited," the elder Biggio said. "Obviously, it's something that you work extremely hard at Notre Dame and then you get the opportunity to get drafted and then the day comes along and you get the opportunity to go in the fifth round with the Toronto Blue Jays, an organization that's a great organization. They develop really, really well. Player development is great. And it's an exciting day for him to try to fulfill his own ambitions and dreams and hopefully to get to the big leagues someday."
That day came this past Friday, May 24 — which will be a red-letter date — when Cavan was called up from the minor leagues to the major leagues in a game against the San Diego Padres. It was a historical moment for Major League Baseball because it was the first time ever two teammates that were also sons of Hall of Famers. Vlad Guerrero Jr. is the son of Hall of Famer Vladimir Guerrero.
Cavan struggled in his debut, going 0-3 and this is what he said postgame:
"That first at-bat I just kind of got settled in there, and those first three innings or so, I didn't feel like I was on a baseball field," Biggio said following the Blue Jays' 6-3 loss to the Padres. "I felt like I was in a different setting that I've obviously never been in. It just felt weird and awesome in the same place."
However, when yesterday came around, Cavan announced his arrival in a big way, not only his getting his first hit, but a monster home run against San Diego. He also had an RBI in the 10-1 win.
Cavan said it was a pretty cool moment for him:
"I've always wanted to do what my dad did, ever since a young age," Biggio said. "And I'm finally

here and we've kind of switched roles. He's in the seats now and I'm on the field. So that's pretty cool because it's everything I ever wanted."
What a cool moment for a kid who literally grew up around Major League baseball and got to see his dad first-hand play baseball and be involved in some great moments in Houston Astros history, such as his Dad popping his 3,000th hit among many other spectacular moments.
Now the question is, who will Craig be rooting for when the Blue Jays come to Houston June 14-16?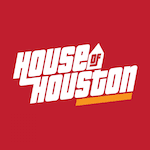 Want your voice heard? Join the House Of Houston team!
Write for us!
I have an idea who he will be rooting for and I'm sure fellow Houston Astros fans will understand and give the younger Biggio the warmest welcome.
Congrats Cavan, here's to many more hits and home runs!