Houston Rockets: A look at James Harden's points creation for teammates
Houston Rockets guard James Harden is not only the leading scorer but he is also the top points creator with his presence. What does this mean? Look.
The Houston Rockets have settled in nicely with a commanding 2-0 lead in their first-round series against the Utah Jazz. This series has played out far from what I expected with both games being terrific blowouts with the team barely breaking a sweat to take down their opponent.
Now the Houston Rockets weren't perfect as they committed a playoff-high 18 turnovers in Wednesday night's outing but it's their prolific shooting that keeps this talented, championship-caliber team at the top of their game.
The team shot 47.5 percent from the field and 40.5 percent from behind-the-arc while shooting 83.3 percent from the charity stripe. The formula for the Houston Rockets is working because they're seeing better ball movement, tremendous bench production, they're drawing fouls to get to the free throw line and this team's frontcourt is giving the Jazz all that they can handle.
And for that, I couldn't be prouder of what I'm seeing.
But back to the turnovers. Out of the 28 total that they have for this series, 57.1 percent of them came from bad passes. James Harden and Chris Paul have tossed eight bad passes each for the series. Even though the Houston Rockets are winning games, this is definitely something that our backcourt needs to shore up if they want to be successful in the later rounds.
Bad passes happen. One thinks something is there and it necessarily isn't. It's just like the NFL quarterback that thinks they fit their football in a tight window of coverage but the situation turns out to sour for them.
However, with the frenetic pace that the game of basketball has, a bad pass can cost a team a lot of points when they all add up. But because the Houston Rockets are shooting so well as a team right now against the league's No. 2 defense, it may not be as of much concern now but should be later down the road.
Let's get to the guts of things…
Nonetheless, it's time to start talking about the greatness of Harden right now and just how valuable he is to this team. You know that and I know as well but let's take a look at the numbers.
For the 2018-19 season, out of the 9,341 points scored by the Houston Rockets, Harden had 2,818 of those, constituting 30.1 percent of the points scored by the team this season. He generated 1,390 points off the assists that he racked up over the season, with the total counting toward 14.9 percent of team's points.
As for the playoffs so far, he's scored 61 of the team's 362 points for 16.9 percent of the team's points, indicating that he's not having to work so hard to score because the rest of team is hitting their shots.
He's created 48 points off his assists in their series — 13.3 percent of the total — which goes to show that he's still on pace with the regular season with aggressively trying to create opportunities for his teammates.
If anybody tells you that Harden is ball-hog and is all about himself, you should cover your ears and yell unpleasant things at that person in disbelief. He truly is selfless when it comes to ensuring that his team wins ballgames and it certainly shows on the stat sheet.
It's not about him but to get the Houston Rockets to the ultimate goal of securing a third Larry
O'Brien trophy to complement the back-to-back ones earned in 1994-95. I was on the cusp of being a teenager when those trophies were awarded and I'd certainly like to see one in my adult life.
I didn't think the Houston Astros were going to get to the promised land so quickly and for that, I'll forever be grateful that I got to witness my home team win their first World Series.
Regardless of what happens from there, to which they'll likely win another soon, nobody can take that away from them as well as this city. The citizens were desperately were looking for a glimmer of hope as we were reeling from one of the worst natural disasters in history in Hurricane Harvey.
Winning that chip made us all feel good not only about our team but ourselves, indicating that brighter days are ahead.
I think that's the case with the Houston Rockets as their absolute best basketball is still in front of them.
You haven't seen anything yet! Until then, let's keep watching Harden do his thing to make this superior among the competition.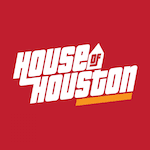 Want your voice heard? Join the House Of Houston team!
Write for us!
Harden has averaged 30.5 points, 10.5 rebounds and 10.0 assists while shooting .440/.435/.875 in the first two games of this series against the Jazz.