The Houston Astros may promote Yordan Alvarez before Kyle Tucker
The Houston Astros top prospect, Kyle Tucker has gotten off to a slow start. Yordan Alvarez has gotten off to a faster one. Here's why we may see him first
The Houston Astros had a rough first two series to start the 2019 season. The Rays proved to be serious competitors and the struggles provided by the team carried over into the series against the Rangers.
Then, the Astros finally got to go home and play in front of a crowd that was primarily their fans. This turned out to be just what the doctor ordered and kickstarted an incredible run against some very good baseball teams.
The Astros won 10 straight games that saw a lot of dominant pitching that shut down some potent offenses and featured an extremely potent offense of their own, including three grand slams in a matter of days. This has seen the team become one of the best in baseball, yet again, for the 2019 season.
In the midst of all of this, the Houston Astros minor league teams also took the field for the first time this season. Houston's farm system is once again one of the best in all of baseball. However, this year, a lot of the organization's top talent resides in AAA Round Rock with the Express.
Amongst the top guys are consensus top prospects Forrest Whitley and Kyle Tucker. Whitley has struggled to start the year with a 9.95 ERA and a 1.74 WHIP in just 6.1 innings pitched across two starts. Tucker has similarly struggled with a .109 batting average and a .397 OPS with only two doubles, one home run, and 13 strikeouts.
But, while the top two prospects have struggled, others have thrived. Myles Straw is getting plenty of playing time at both shortstop and center field while boasting a .339 batting averaged and .911 OBS with 5 steals. Brady Rodgers sports a sub 2.00 ERA while Cy Sneed and Rogelio Armenteros both have ERAs south of 3.00.
However, the guy that has powered this time, figuratively and literally, thus far this season and has looked the most impressive is none other than Yordan Alvarez. He has been blasting the cover off of the baseball with 7 homers in 13 days to go with 19 RBIs, a .318 average, a 1.295 OPS, and 1-1 ratio on his walks and strikeouts.
The Houston Astros originally acquired Alvarez in a 2016 deal with the Dodgers in which they dumped Josh Fields off of their 40 man roster for the rights to the young Cuban who had barely been signed for less than two months. This, so far, has turned out to be quite the steal so far.
Alvarez tore up AA last year and earned a call up to AAA which he struggled slightly to the heightened level of competition but this year he has proved he can hang. The 6'5″ 225 lbs slugger has played mostly left field but has also spent time in right, at first, and at DH.
All of these are reasons why the Houston Astros need to explore calling up Alvarez, sooner rather than later and over Tucker. Alvarez is still a top 100 prospect in all of baseball and remains high in the team's rankings but he is still considered a lesser prospect than Tucker. However, Alvarez can provide more of what the Astros need now than Tucker can.
Alvarez is a corner outfielder by trade and that's where he's primarily played for the organization throughout his career in the minors, especially the past couple of years. Though, with his frame, his future may be at first base, another spot he has spent considerable time at though not nearly as much. He's also served as a designated hitter at times during his career.
The Houston Astros currently field Yuli Gurriel at first base for the most part with Tyler White and Aledmys Diaz serving in rotational duty. In the corner outfield spots, Josh Reddick and Michael Brantley get most of the innings but George Springer and Tony Kemp will rotate in as well.
So, the path isn't extremely obvious at first blush but digging a little bit deeper, there is a path for the Houston Astros to add Alvarez. White has struggled to do what he's on the roster to do this year. He's primarily served as the team's DH yet only has a .241 batting average and a .276 slugging percentage.
In an effort to improve the offensive production at DH, the Astros could do a couple of things that involve adding Alvarez to the mix. If he gets the call, Brantley can slide into more of a permanent DH role which will improve the offensive production there and keep him healthy while Alvarez takes over in left. If other guys need a day at DH to rest up, Alvarez could slide to first base to spell Gurriel and Brantley can slide back into his spot in left.
The Astros currently only have 38 guys on their 40 man roster so adding Alvarez shouldn't be an issue there, especially since he's due for being adding next offseason to avoid the rule 5 draft. The problem then becomes adding him to the 25 man roster. White and Kemp are out of minor league options and Jake Marisnick is soon to join them. So, a trade may be in order to allow a spot for Alvarez.
However, Alvarez's potential and production would make it all worth it. He doesn't have much left to prove in the minors and he could be the future at first base so getting his first reps in the majors now could benefit the team both in the present and future.
Alvarez gives the Houston Astros more flexibility on their roster than calling up Tucker does, currently. He's also producing at a way higher level right now. Coupled with Tucker's struggles last year and his slow start this year, he could use some more time to work out the kinks. So, Alvarez needs to be the guy that gets the call.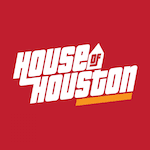 Want your voice heard? Join the House Of Houston team!
Write for us!
Alvarez currently boasts a .318/.455/.841 slash line to go with seven homers, two doubles, 19 RBIs, 10 walks, and 10 strikeouts across 13 games. He's had a phenomenal start to the season for the Houston Astros AAA affiliate, the Round Rock Express.