Houston Texans Rumors: A trade should be orchestrated for Duke Johnson
Running back Duke Johnson has requested a trade. Here's why the Houston Texans should make a move and add him to their backfield.
The Houston Texans running back situation is an interesting one. A few offseasons ago, they inked Lamar Miller to a pretty big contract for a running back, at the time. Then, a year later they drafted former Texas running D'Onta Foreman to be the thunder to Miller's lightning.
Miller had a pretty good first year in the Texans system, rushing for over 1,000 yards in 14 games, though, his yards per carry did continue a dropping trend to 4 yards per carry. Not too bad but, also not too great. His decline continued in 2017 when Foreman was added to the fray but, fortunately, he turned it around and had one of the better seasons of his career before tailing off towards the end of the season.
Foreman took a while to get acclimated in his rookie season but when he did, man, he looked good. He's big and explosive and was capable of getting the short gain or ripping off a long one. Unfortunately, he ruptured his Achilles tendon and missed the final two months of the season and almost all of this past season.
So, in between struggles, inconsistencies, and injuries, the Houston Texans relied on guys like Alfred Blue to share the load. Blue was the definition of solid yet unspectacular but he was always healthy and fairly reliable.
Now, here we are in the 2019 offseason. Miller and a healthy Foreman are the only playable running backs on the roster and it was just announced today that Blue signed a deal with the division rival Jaguars. So, the Texans can't just bring him back at their leisure this year and need to target someone else to be a third back either in the draft, free agency, or trade.
It just so happens a running back, who could fill a need for the Houston Texans, just requested a trade from his team. That man would be Duke Johnson of the Browns. The Browns drafted Nick Chubb and let him be their bell cow last year and then signed Kareem Hunt this offseason, in spite of his eight-game suspension.
So, Johnson is tired of being in Cleveland and wants to go somewhere where he will be more valued and utilized more effectively. The Texans need to be the team that steps up to the plate to get Johnson out of his current situation because they sure could use him.
Miller has the lightning. He has the ability to make decisive cuts and hit the home run ball in the running game, as evidenced by his two 90+ yard touchdown runs last year. Foreman has the thunder. He can pound the rock and break endless tackles.
Johnson is a different breed altogether. He has a keen eye for the passing game and is really, really good at not only catching the ball but protecting his quarterback, as well. This is something the Houston Texans haven't had a ton of, Miller dabbles in the passing game but that is not his strength.
Having Johnson be able to rotate in and take the backfield with Deshaun Watson could help elevate the Texans' passing game to a whole other level. He could stay in and help protect Watson and keep him upright or run any route out of the backfield as another weapon for Watson.
This addition would make too much sense for the Houston Texans. They need to add a running back this offseason. It just so happens that the Texans are one of a few teams who are already interested in Johnson's services, according to Mary Kay Cabot of cleveland.com.
Johnson doesn't have an enormous contract but it could push his cost in a trade down a little bit. So, his price tag shouldn't be exorbitantly high. The Texans could likely offer up their 5th round selection or potentially a fourth in 2020 for his services and that should be pretty competitive. Make it happen Brian Gaine, make it happen.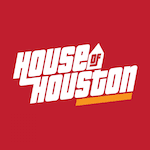 Want your voice heard? Join the House Of Houston team!
Write for us!
The Houston Texans need some help at running back, that much is obvious. Do you think Duke Johnson would be a good addition? Or is there someone else you'd rather the team target? Drop your thoughts in the comments!