Houston Cougars: Why Kelvin Sampson will likely sign his extension
There has been a new twist in regard to the future of Houston Cougars coach Kelvin Sampson. What's going on? Here's why he'll likely sign his extension.
The Houston Cougars are officially in the offseason and one of the most important questions that will be looming over the next couple of days will be if the school will be able to retain Kelvin Sampson, who has turned the program around into something that's respectable.
UPDATE @ 8:59 a.m. CDT: FOX 26's Mark Berman reports that Sampson has agreed to the six-year, $18 million offer! Hallelujah!
After a historic 33-win season and a Top 10 AP 25 ranking through most of the second half of the season, Sampson has his team motivated to give their best out on the hardwood. He truly is a leader of men and he skilfully commands the respect out of his players.
There have been a plethora of rumors in regard to Sampson possibly leaving the Houston Cougars in hopes of him finding greener pastures out in the ranks of college basketball coaching. A lot has been unsubstantiated but we all can't rule out the fact that it may happen.
I certainly hope it doesn't. I've attended multiple games at the Fertitta Center this season and it truly was a terrific thing to see sellouts as part of a new-found tradition. The reinvigorated Hofheinz Pavilion, which underwent a $60 million rebuild is now one of the premier sports facilities in college basketball.
The sight lines have tremendously approved and the acoustics are second-to-none as opposed to its predecessor. I feel a lot more connected the energy of the arena inside with the new design and I know those small design details of the rebuild were intentional.
You know what? It'd be a shame if Sampson were not able to see this through. He started something and he's finally made Houston Cougars basketball relevant again and likely foreseeable future.
The latest report from FOX 26's Mark Berman shoots down the rumors from KHOU 11 indicating that Sampson will be leaving the Bayou City for the University of Arkansas at the end of the season. He said that Arkansas is looking at another "high-profile candidate" and they have not
spoken to Sampson.
Sampson was recently offered a six-year, $18 million deal from the school to keep coaching the Houston Cougars likely through the remainder of his coaching career. Sampson currently has two years left on his five-year deal with a salary of approximately $1.6 million per season.
Because of this, I think Sampson will sign his extension with the Houston Cougars but it's just a matter of when and if the terms are agreeable.
Will the Houston Cougars pony up and offer a lifetime contract like Kentucky — their Sweet 16 opponent in the tourney this season — did with John Calipari? It remains to be seen as I'm positive Sampson wants modifications to the current offer on the table.
We're likely going to find out this week in regard to what direction the basketball program will be going in but I'll have no qualms if Sampson continues to be at the helm.
Billionaire hospitality and entertainment mogul Tilman Fertitta, who is also the Chairman of the Board of Regents needs to do everything he can to not let him get away as the program's growth is at stake. But just as he's been so successful in his businesses, I think he'll be able to do the same to make Sampson an offer that he can't refuse.
I can't wait to find out what happens!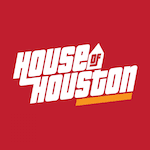 Want your voice heard? Join the House Of Houston team!
Write for us!
Sampson, 63, has earned a 116-52 record through five seasons with the Houston Cougars, including the record-breaking, 33-4 record for 2018-19.