Houston Texans: Team's interest in Jordan Mills certainly means one thing
The Houston Texans reportedly have interest in offensive tackle Jordan Mills, who is a free agent. He has yet to be signed but what does the interest mean?
The Houston Texans are trudging through the offseason, mixing and matching important pieces so that they can find the perfect combination to compete aggressively in a division that will be talented for years to come.
None of the free agency signings have been necessarily ones that would be categorized as a splash but they all involve guys that have the potential to lift this team to new heights. That's certainly a lofty goal that any general manager would have but the Houston Texans could be playing this just right without regard to going nuts over just the name on the back of one's jersey.
Shall we review the free agency signings over the past weeks? Let's do that. The Houston Texans have signed six free agents that include: Tashaun Gipson, Bradley Roby, Briean Boddy-Calhoun, Matt Kalil, A.J. McCarron and Darren Fells. Could Jordan Mills be the 7th signing since mid-March? That's something that we'll have to keep an eye out on.
The team did have notable interest in another offensive tackle in Ryan Schraeder but talks with him have since cooled off. Either the Houston Texans could not come to contractual terms with Schraeder or he was deemed not a good fit for the offensive line after coach Mike Devlin worked him out.
I'm sure it's a combination of the two with the contractual situation being likely. The Houston Texans have been inking guys to cheap, short-term deals and not every free agent is going to flock to such a notion. These guys feel they have value and it should be leveraged as such. It's also honestly tough to fathom a talented lineman not being able to fit because honestly, any healthy body that's savvier than what was had last season would be an upgrade.
Nonetheless, the Houston Texans will do things smartly and will bring in guys that are going to make an impact on the team and immerse themselves into the philosophies of not only the team but the franchise as well.
But any way, the Houston Texans have their eye on another offensive tackle. According to the Chron's Aaron Wilson, their radar has been locked on 6-foot-5, 316-pound Jordan Mills, who has starred on the Buffalo Bills' line for the past four seasons.
The Houston Texans are trying to acquire all of the talent that they can to provide improved protection for Deshaun Watson, who was sacked for a season-high 62 times among quarterbacks in 2018.
But let's check the numbers.
According to Pro Football Focus (subscription required), Mills netted a 56.0 overall, 66.5 pass block and 47.7 run block grade through 1,011 snaps at right tackle last season.
The 28-year-old has proven his ability to stay healthy, having been a part of each Bills' offensive snap for the past two seasons. Mills allowed 35 pressures last season — 25 QB hurries, five QB hits and five sacks. He was penalized nine times, which edges out his sophomore season as the most of his career.
Mills was a fifth-round pick selected by the Chicago Bears in the 2013 NFL Draft out of Louisiana
Tech. Possibly having some versatility, Mills does have limited experience in playing left tackle but has only taken 24 NFL career snaps at the position and hasn't done so since 2016.
Mills ranks 29th out 33 eligible tackles that have taken at least 894 snaps and is just a few spots above Julién Davenport, who was ranked 32nd last season.
Mills' pass blocking efficiency score was a 96.4, ranking him 37th out of 58 tackles with at least 363 snaps. That score ties Mills with Eric Fisher and Ja'Wuan James which are considered hot commodities at this moment.
But it remains to be seen if Mills' talent is a product of having talent surrounded by him or if he's really that enticing of an addition to the roster.
The Bills' offensive line was ranked 12th in pass blocking efficiency (85.8) in 2018; and, in contrast, the Houston Texans' line was 31st with a PBE score of 80.4.
Will the Houston Texans decide to pass on Mills just like they did with Schraeder and hope to hit in the draft? That's a possibility because there's still hope that Davenport will provide the depth that's needed on the line, with this season being the one where he finally breaks out.
Yes, it's wishful thinking but it can happen so let's keep monitoring the situation!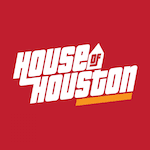 Want your voice heard? Join the House Of Houston team!
Write for us!
For more grades, advanced statistics and more at Pro Football Focus, subscribe to PFF's EDGE or ELITE subscriptions at ProFootballFocus.com.