Houston Cougars: The windfall of cash being thrown at Kelvin Sampson
Houston Cougars head basketball coach Kelvin Sampson is an in-demand candidate for open coaching jobs. The cash will roll in. From whom? Let's take a look.
The Houston Cougars fell to the Kentucky Wildcats 62-58 with inspiring fashion in last night's opening Sweet 16 round match up. The Houston Cougars trailed for most of the game but it was late in the second half when the heroics of Armoni Brooks, Corey Davis Jr. and Galen Robinson Jr. keeping the Coogs in step with Wildcats, a well-established brand of college basketball landscape.
Kentucky's P.J. Washington's status continued to be up in the air as he was nursing a foot injury that he sustained back in the semifinals of the SEC Tournament earlier this month but he looked as if he was fully healed. He seemed to barrel through the Cougars at points in the game as if he were a freight train that's terribly behind schedule. He caused a tremendous amount of matchup problems.
The 6-foot-8, 225-pound forward's length was a major factor and he finished the night with 16 points, two rebounds while shooting 6-for-8 from the field. But despite the odds, the Cougars continued to fight with all of their might to make this matchup a statement indicating that they can go toe-to-toe with the elite members of the Power 5 conferences.
And if it wasn't for Tyler Herro's clutch three-pointer with 25.8 seconds left in the game, the conversation may have been different in regard to my beloved team advancing to the Elite Eight round.
But enough about the game, we know how it ended and I'm positive this program is going to be on a positive track for years to come because of the immense amount of investment that the UH Board of Regents have made in the school's athletic programs.
Let's talk about Kelvin Sampson's future at UH. The latest rumors indicate that Sampson is a top candidate for the vacant job at the University of Arkansas, as the school decided to part ways with Mike Anderson after eight seasons.
Hunter Yurachek, a former athletic director for UH, has been running the show in Arkansas for nearly two years now and I'm sure he's in desperate need of a big-name hire. Yurachek was the man that hired Sampson for his current job back in 2014 so I'm positive he wants to make that connection once again.
Although his efforts were earnest, there were concerns with Anderson being able to retain and recruit top talent for Arkansas which ultimately led to his demise. The Razorbacks haven't made a Sweet 16 appearance since 1996 and they've only qualified for the tournament three times in his tenure.
Sampson, who hasn't necessarily had the upper-echelon of talent on his teams at UH, has been able to get terrific results and this historic season that was just completed is none the exception.
Just as in the manner of how well Yurachek and Sampson worked together during their respective time in Houston, Yurachek likely feels that strong bond could once again be fostered with reunification in Fayetteville. Sampson masterfully brought the UH basketball program back to respectability once again and Yurachek is hoping for the same with the Razorbacks if this idea were to become a reality.
According to the Chron's Joseph Duarte, KHOU 11 reported that the reunion between Yurachek and Sampson was imminent but they were downplayed in a presser Thursday. Sampson said that he will meet with school officials next week to discuss the terms of his contract but remained mum on any other details.
Although it's unclear what the Razorbacks are offering Sampson, UH has ponied up the horses by putting a six-year, $18 million extension on the table for him to sign, averaging a $3 million per season salary. He currently has two seasons left on his current contract, paying him approximately $1.6 million per over that span of time.
Hospitality and entertainment mogul Tilman Fertitta, who is the Chairman of the Board of Regents
and owner of the Houston Rockets with approximate self-worth of $4.5 billion, is backing to push to keep Sampson's workplace address intact on Cullen Blvd.
Fertitta said that "we're sure not going to let him leave because of money," and with him publicly making an upfront commitment to ensure he's doing everything he can to retain Sampson, it may be just enough for him to stick around a bit longer.
Despite that KHOU 11 report, I feel that UH and Sampson will come to terms because of the hard work he put into building the program. I know the allure of coaching in a Power 5 conference is something Sampson would entertain but I think the Houston Cougars are close, within just a smidgen of getting that eventual invite into one. It's tough to gauge when this will happen but there's no doubt that those days are coming.
Sampson might need some sort of a reassurance that the basketball team will be able to elevate themselves out of the American but that's likely not going to be the case. So many things having to go right in order for that to happen.
Until then, it's going to be tough to not only retain the hottest of talents but to get the ultimate promised land of winning a championship.
Let's keep our eyes peeled on those developments of Sampson's contract situation next week.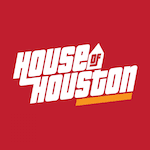 Want your voice heard? Join the House Of Houston team!
Write for us!
Sampson, 63, has earned a 116-52 record through five seasons with the Houston Cougars, including the record-breaking, 33-4 record for 2018-19.