Houston Cougars: P.J. Washington still poses as team's biggest threat
The Houston Cougars advance to face No. 2 seed Kentucky this Friday night. Who's their biggest threat? Take a look as to why it's still P.J. Washington.
The Houston Cougars have advanced to the Sweet 16 round for the first time since 1984, to which we all know those were the days of Phi Slamma Jamma. That team featured likes of future NBA greats — as well as Rockets — in Hakeem Olajuwon and Clyde Drexler. I certainly wish I was old enough to be coherent to watch those games but I was a mere toddler during those days.
But with the miracle of the tape, I was able to catch myself up on the magnificence of such an era as I got older and it truly was a shining moment for the Houston Cougars.
Now, some 35 years later, the Houston Cougars are back in the conversation for being a legit threat to being a part of those coveted four spots in the college basketball championship. Will it happen? It's a long road ahead but it's going to be a hell of a lot of fun watching this team along the way.
In a season where there was a myriad of records broken in terms of overall wins and streaks, it's befitting that the narrative to this season includes a strong push to the finish line.
In the Houston Cougars first two rounds, they had relatively little competition in terms of preventing them from getting to their ultimate goal of advancing. But it's now about to get real with Kentucky being the next opponent on deck.
Although there have been better renditions of John Calipari-coached teams, this Kentucky team is not one to take lightly. They have a plethora of talent that will likely — as with most of Calipari's players — make the leap to the NBA.
The Wildcats were 9th in Simple Rating System (9th out of 353 Division I teams) with a 21.62. This stat measures point differential versus the strength of their schedule. With them being ninth, it certainly indicates that the margins of victory/losses were exceptional against what would be considered competition that's definitely formidable.
The Wildcats are also 23rd in offensive rating (112.6 points per 100 possessions) and 33rd in defensive rating (95.2 points per 100 possessions).
I think the Houston Cougars have every bit of a chance to advance past the Wildcats but they're going to have to focus their attention on 6-foot-8, 228-pound forward P.J. Washington.
He truly is the biggest threat to the Houston Cougars and their defensive strategy will certainly be
curtailed to Washington along with the rest of the supporting cast.
Washington was a Naismith Award finalist and was 5th in the SEC in terms of total rebounds (250). His player efficiency rating was 4th in the SEC with a 25.8 and has defensive rating was 3rd with a 93.5. We can also mention that he's 2nd in Win Shares per 40 minutes with a .226.
However, Washington sprained his foot in the SEC Tournament semifinals and has not played a game since. His status for Friday's matchup against the Houston Cougars uncertain.
He has a tremendous influence on the success of the team he plays for and they barely edged out Wofford in Washington's absence back March 23.
If Washington is a no-go for Friday, it will be a lot easier for the Houston Cougars to get through Friday's bout but I think Washington will give it a go.
The Coogs were 7th in scoring defense in 2018-19 — allowing just 61.0 points per game — this past season so I'd expect nothing less than putting the Wildcats through a 40-minute relentless session of hard-nosed basketball.
That is what is honestly going to help see this team through but we'll have to keep an eye out!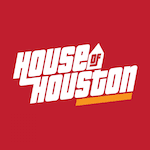 Want your voice heard? Join the House Of Houston team!
Write for us!
Washington averaged 14.8 points, 7.6 rebounds and 1.9 assists with a shooting line of .515/.419/.675 through 33 games for the Wildcats this season.