Houston Texans Rumors: Donald Penn would solve offensive line woes
Free agent offensive tackle Donald Penn would solve the Houston Texans offensive line woes. Let's take a look at what would he would provide.
Here we go again. It's time to talk about the Houston Texans problems along the offensive line. Yes, it's a dead horse. Yes, I'm going to keep on beating (or feeding if you're with PETA) that dead horse until the Texans solve those problems.
The team attempted to rectify this issue last offseason when they signed guards Zach Fulton and Senio Kelemete in addition to right tackle Seantrel Henderson. Martinas Rankin was also drafted in the third round with hopes he could be the solution at left tackle. Those four thought to be paired with incumbent center Nick Martin.
Fast forward to March 2019 and all five offensive line spots could be up for grabs as the year progresses. Those characters above in addition to Julien Davenport, Kendall Lamm, and others allowed the Texans' franchise quarterback, Deshaun Watson, to get sacked 62 times and hit a total of 133 times, both league highs.
I don't know about you but, I believe that's completely unacceptable. Watson is supposed to be the face of the franchise present and franchise future at quarterback but, let me tell ya, franchise future won't be around if he keeps getting smacked around like that.
Changes need to be made along the offensive line for the Houston Texans, plain and simple. If you've seen any of my mock drafts (here and here) or other's mock drafts, then you know it's a realistic possibility to see this addressed in the draft.
There was also hope that the team would begin to address this unit, in what should be a total overhaul, in free agency. Instead, the team has seen several top-tier players and mid-tier players sign elsewhere while the team only re-signed Henderson. Now, I'm not completely bummed that the Texans missed out on some of those high-dollar contracts because a lot of those guys aren't guarantees.
However, now that the NFL is over a week into the new league year, the market has reset to some extent, players have been signed, and new players are on the market. The plan heading into the offseason was likely to address this in the draft to get younger, cheaper, controllable players. But, as situations change, so should plans.
The Oakland Raiders released long term stalwart Donald Penn earlier this week and this is the situation that should change the Houston Texans' plans. By the time the 2019 season rolls around, Penn will be 36 so, he won't demand a lucrative long term deal. He actually once claimed the 2019 season could be his last but this may have reinvigorated his fire to prove the Raiders wrong.
The Raiders shifted Penn to right tackle after they drafted Kolton Miller to be their left tackle. Unfortunately, Penn went down with a major groin injury that sidelined him for the entire season for the first time in his career. The transition wasn't going all that well either prior to injury though it was trending upwards.
Prior to the 2018 season, Penn had been a solid to excellent level left tackle for a decade. Pro Football Focus (subscription required), had Penn "bottoming" out at a 73.3 overall grade and this was way back in 2010. Since's been in Oakland, the lowest full-season grade was in 2017 when he "only" had a 79.4 overall grade.
In 2016, Penn graded out the best he's ever done at a 90.0 overall. So, he's not far removed from excellence. After he was released, Penn penned the following letter to Raider Nation:
Notice the ending: "Looking forward to the next chapter of my career – I've got a lot of football LEFT!" The Houston Texans need to make sure they're that next chapter of his career. This man is hungry and ready to prove his worth.
Penn would be a massive upgrade over Davenport in the short term and could be a tremendous mentor to Davenport or a draft pick for the next year or two before he retires to ensure Watson will be left upright more often than not at the end of a play.
This is a no brainer for the Houston Texans, let's get it done. Watson deserves much better. Penn deserves to start. The Texans have a gaping hole at left tackle. This just makes too much sense not to happen.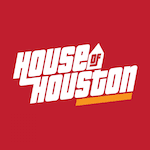 Want your voice heard? Join the House Of Houston team!
Write for us!
For more grades, advanced statistics and more at Pro Football Focus, subscribe to PFF's EDGE or ELITE subscriptions at ProFootballFocus.com.