Houston Cougars Basketball: Team is on the brink to break a notable record
The Houston Cougars basketball season has been remarkable thus far. But what record are they about to break that will set them apart? Let's take a look.
The Houston Cougars' basketball team has been absolute pleasure to watch this season as it's the most complete team that I've seen in quite some time.
Houston Cougars fans knew that eventually that Kelvin Sampson was going to be able to build a winner just based off his coaching style that gets an immense amount of results and the level of experience he has in developing players.
In the past, Houston Cougars teams have made the tournament and although I'm happy they did, I just felt they backed their way into some luck and I could hope for the best in a strong showing in the tournament.
But this team has the goods to make a deep run in the NCAA Tournament next month and I think they're truly going to be turning heads everywhere they go. As an alumni and long-time fan, what makes me proud is the exposure this team is getting.
In the past, typically one would have to tune in 950 AM — or tune into ESPN3.com — just to get some commentary about these guys when they're on the road. But now, whenever these guys are playing, there's a good chance that they're going to be on national television.
This is excellent news as the team moved into their new digs in the rebuilt Hofheinz Pavilion that has now been rebranded as the Fertitta Center, which is the namesake of the Houston Rockets owner and Chairman of the Board of Regents for the University of Houston.
Fertitta earmarked $20 million of his own money to help fund the $60 million rebuild of an aging, fallen by the wayside, outmoded basketball facility.
I've had the opportunity to attend two games so far — the Dec. 1 Fertitta Center inaugural game vs. Oregon and also against Temple back Jan. 31. It's truly amazing how much energy the facility has with sold out crowds packed to the brim and the designers of the rebuild were actually able to make vast improvements to the acoustics.
Attending games in the old arena sounded hollow and distant and now I feel a part of the encapsulation of excitement with each tick of the scoreboard's clock. It's truly a facility that the school has deserved and I'm just so thankful to be able to witness it.
But enough of the flattery about the in-game experience, what record are the Houston Cougars about to break?
At 25-1, this basketball team is just four wins away from breaking the record of the most regular season wins in the history of the program.
The most wins (28) came in the 1967-68 season, to which that featured a mid-January '68 game against UCLA at the Astrodome that would usher in a new era sports on television. "The Game of the Century" as it was dubbed, was the first NCAA basketball game to be broadcast on national television. Although the Houston Cougars made a deep run in the tournament that year, they fell short and UCLA came out the victor that season.
As you know, the rest has been history as we see more college basketball on television than ever before.
The Phi Slamma Jamma teams featuring Hakeem Olajuwon and Clyde Drexler in 1982-84 both netted 25 and 26 wins respectively. You probably already know the story of how those seasons ended, with the team being oh-so-close to a title that they could taste it but fell in a bizarre way to the likes of the late N.C. State's Lorenzo Charles and Georgetown's Patrick Ewing respectively.
So just has history was made then, this team has an opportunity to do it once more.
To put it in perspective in regard to how good this team is this season in comparison to all of Division I college basketball, let's look at their defense.
Scoring Defense: Allowing just 60.3 PPG (5th)
Field Goal Defense: Holding opponents to 36.1% shooting (2nd)
Three-point defense: Holding teams to 27.2% (3rd)
Defensive rebounds per game: 29.54 (11th)
This team isn't necessarily grouped with prolific scorers but they do enough to get the job done.
They're currently averaging 75.4 PPG, giving them an average margin of victory of 15.1 PPG which is good enough for 9th.
The team is led by senior Corey Davis, Jr. who has morphed into an excellent leader within his own
right and is currently averaging 15.7 PPG. Junior Armoni Brooks' coming-out party became official this season and he has truly played some terrific basketball in this stretch. Plus, the steady hand of the oft-relentless Galen Robinson, Jr. continues to be a mainstay for this team as he wraps up his senior year.
Sophomore Dejon Jarreau, who was red-shirt freshman last season, has had a few flashes of brilliance and is developing into a solid ballplayer for this team but he can be wildly inconsistent at times — his 2.3 turnovers per game leads the team by a notable margin — but I think that'll be shored up as time goes on.
Here's the rest of the statistical leaders:
Rebounds per game: Armoni Brooks (6.4)
Assist per game: Galen Robinson, Jr. (5.4)
Steals per game: Galen Robinson, Jr. (1.3)
Blocks per game: Brison Greshmam (1.5)
Free throw percentage: Corey Davis, Jr. (89.0)
Three-point percentage: Armoni Brooks (39.8)
I truly think this team has what it takes to make a deep run and if the cards fall the right way, there's certainly a path for them to get to the Final Four. I certainly hope that's the case.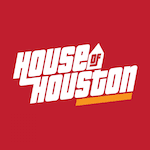 Want your voice heard? Join the House Of Houston team!
Write for us!
But one thing's for sure, Sampson has this team on a trajectory for success for the foreseeable future.