Houston Texans: Playoff game instrumental to Deshaun Watson's growth
The Houston Texans face the Indianapolis Colts today in one of the two AFC Wild Card matchups. The result of this game will be huge for the growth of Deshaun Watson and Texans.
Today's matchup will be Deshaun Watson's first ever NFL playoff game, in which he will be leading a young Houston Texans squad against a hot Andrew Luck and Indianapolis Colts. Behind Watson, is the best receiver in football in DeAndre Hopkins while Luck sports the best offensive line in football.
This game will mark the first of hopefully many postseason battles between Luck and Watson. Especially after two matchups in the regular season, these to guys and their teams know each other well.
This game is must-watch TV because this is a battle of two of the up and coming stars in the league. Both of who are coming back from serious injuries. You can catch this showdown at 3:35 PM CT on ESPN or ABC. You can also give it a listen on 610 Sports Radio 100.3 The Bull.
Both teams need this win as the playoffs are the best thing for a young team, trying to learn how to be great. Each team also need a win because if you lose today, you are out.
Watson has proven time after time that he can elevate his play under the bright lights but like he said earlier this week "I've played a lot of big games before, you know, in college and stuff, but you can't really pit college playoffs with the NFL," Watson told reporters Tuesday.
Watson continued saying "It's going to be new for me, of course, because it's my first one. It's going to be a lot of fun. Every play counts. Every moment counts. You can't slip up."
Watson knows this game will be different and he needs this experience to grow. This game will allow Watson to experience the complexity of playing in the NFL postseason against veterans that have already played against you twice this year.
As Houston Texans fans know, Watson is a quick learner, so a win today would be huge as it would give Watson another opportunity to play and show what he has learned.
This will be a tough task as Luck and the entire Colts team will bring their A game and their past knowledge of Watson to knock the Texans out of the playoffs.
With the Texans and Colts having similar records and both teams at the top of the division, whoever wins this game is essentially the AFC South Champs. With the Texans winning the AFC South 5 out of the last 8 times, Watson and the Texans need this win to anchor their stronghold on the AFC South.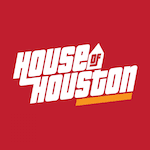 Want your voice heard? Join the House Of Houston team!
Write for us!
Regardless, this is set to be a huge game and likely one of the most competitive of the first round of the playoffs. Hopefully, the Houston Texans defense holds on better than they did last go round and let Watson get that coveted final possession.