Houston Cougars: Three things Dana Holgorsen brings to the table
Thing #3: Holgorsen will give the Coogs a better bid to get into the Power 5
Power is everything and it's currently something the Houston Cougars don't have much of being in a non-Power 5 conference in the American.  Since the old days of the Southwest Conference, the Houston Cougars deservedly need to be in the conversation to get themselves back in with the big boys.
Because with all things considered, the University of Houston is on the move and conference officials of those coveted five will have to open the doors to the Houston Cougars.
The fact that Holgorsen has had proven success in the Big East goes to show that it'll definitely translate to the AAC.  The American is a formidable conference, much better than the Conference USA but it just doesn't do enough to move the needle to get this team a taste of what it'd be like to participate in the college football playoffs.
Dana won't change things overnight but I think each successful year will gradually make the
Houston Cougars case to get themselves on a larger stage — and better competition — which will work wonders for the revenues of the football program.
The Big 12 dangled their carrot at the Houston Cougars a couple of seasons ago when Tom Herman was here and then quickly pulled it away as they announced that they won't be expanding their conference.  I know — it ticked us all off but you know what, it's all about picking your self up from your bootstraps and putting your best foot forward.
The Big 12's decision ultimately led Herman to take the open vacancy at the University of Texas and once again, we all had a bad taste in our mouths.
But not this time — I think eventually this team is going to be able to get in — along with the undefeated basketball team — so that can compete with the absolute best and recruit the utmost of talent, of which most want to pursue their careers at the professional level.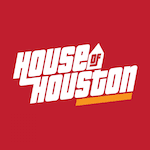 Want your voice heard? Join the House Of Houston team!
Write for us!
We'll have to see but I'm extremely optimistic of this notion.
So there's my three things he brings to the table, do you agree?  Feel free to sound off in the comments section below.
<!—pageview_candidate—>