Houston Astros: Team interested in Jose Martinez as MarGo replacement
The Houston Astros still remain interested in St. Louis Cardinals first baseman Jose Martinez as a replacement for Marwin Gonzalez. Why? Take a look.
The Houston Astros are far from done in terms of shaping their roster for the 2019 season as they want to be the darlings of the MLB once again. Right now, that title belongs to the Boston Red Sox, who had a wildly historical season to charge their way through to win the World Series crown.
But historically, it's so tough for teams to repeat in the MLB, it hasn't happened since the New York Yankees did so back in the late 1990s as there's so many factors than could go wrong — as well as right — during the course of 162-game season.
The Houston Astros were fortunate that everything did go just about right in 2017 and the breaks that weren't so prevalent in 2018, happened during their championship season.
But 2019 is here and the Houston Astros do typically get a lot of things done in January and I expect for them to make a few more moves before Spring Training is upon us in a couple of a months.
According to Jon Morosi of MLB.com, the Houston Astros have expressed interest — along with the Tampa Bay Rays and Chicago White Sox — in St. Louis Cardinals first baseman Jose Martinez.
This certainly confirms that the Houston Astros feel that they can bolster their power-hitting lineup along with Yuli Gurriel — the presumptive starter at first — if Martinez were to be brought into the fold.
What are the Top 10 sports movies of all time? Take a listen to Robert Land on Houston Sports Talk with special guest/media personality Greg Lucas as they count them down:
A few months back, I wrote about the Houston Astros needing to target Martinez; and thankfully, my brainchild is finally coming to fruition. Whether or not if the Houston Astros get their man remains to be seen but it'd be nice to have a talented, relatively-young player with the team.
I'd also see Martinez as a potential replacement for Marwin Gonzalez because he can also play in the outfield corners as well.
He's been rumored to be on the trade block for quite some time and I do believe the Cards will have this man dealt before the start of the season, if the price is right.
Could Kyle Tucker and a lower-level prospect be enough to bring Martinez in? Likely so but it's a matter if Jeff Luhnow feels he's worth trading for. J.T. Realmuto is certainly a guy you'd throw Tucker in for a package but one has to think twice about pulling the trigger for Martinez.
It's an interesting notion. But the man's clutch hitting would be welcomed in this lineup. He hits .372 with runners in scoring position and two outs as well as shiny .338 when the team is trailing in games.
His defense is slightly below-average as he currently has a UZR of a -1.0 but that's an improvement over the 2017 season where he netted a gaudy -4.3. That's a far cry from MarGo's 4.6 UZR in 2018 but it's still respectable.
You know what? I'd still take him as he's under club control until 2022 to which that means his contract via arbitration would be relatively cheap for the next few seasons. That's certainly why his value remains quite high.
Let's hope for the best — hit a home run Jeff!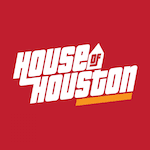 Want your voice heard? Join the House Of Houston team!
Write for us!
Martinez, 30, had a slash line of .305/.372/.478 along with 83 RBIs as well as 17 home runs through 590 plate appearances and 152 games in 2018.