Houston Astros Rumors: Trading for Yan Gomes is the answer at catcher
The Houston Astros need help at the catcher position for 2019 and trading for Yan Gomes, the Cleveland Indians catcher, could very well be the answer.
The offseason following the 2016 season, the Houston Astros made one of their first moves to show the rest of the league that they meant business and were ready to contend. That move was acquiring Brian McCann for a pair of prospects from the New York Yankees.
McCann, at the time, was the perfect addition for the young, star-studded Astros. He provided an excellent veteran presence that had been there and done that in nearly every aspect of major league baseball. He's been on winning teams, he's been on losing teams, and, most importantly, he's been to the playoffs.
McCann was also able to anchor a young, promising pitching staff that could use the guidance he could provide. Under his tutelage and coach like presence behind the plate, the pitching staff rose to new heights. When McCann was on the shelf early in the 2018 season, he was gravely missed by the staff as Max Stassi struggled to lead them through the game.
In order to solve this problem, the Houston Astros went out and traded for Martin Maldonado to platoon with Stassi at catcher. Maldonado quickly learned the Astros staff and won over their trust. In doing so, he took over as the Astros primary catcher the rest of the season and through the playoffs, even when McCann got healthy.
Unfortunately, McCann and Maldonado are both free agents this offseason. McCann won't return to the team as they're looking to get younger there. Maldonado could come back but there may be a little bit of a sour taste left in the mouth after his struggles in the ALCS. So, if Maldonado does return it should be in more of a platoon role.
However, the Houston Astros appear to be looking for a complete and total rehaul of the catcher position this year, seeking out someone who is highly effective offensively and defensively. There are only a few options in the MLB that fit that criteria but the majority of them are available this offseason.
Yasmani Grandal, JT Realmuto, and even Wilson Ramos are options that fit that criteria. The free agent market for Grandal and Ramos figure to be huge and the money could get really high. The asking price for a Realmuto trade is also extremely high. So, they may need to look elsewhere.
Cleveland is said to be open to trading for nearly everyone on their roster. The Astros should inquire about their long-time catcher, Yan Gomes, as he fits both the offensive and defensive criteria they are seeking.
After his rookie season in 2012, Gomes broke out in a big way, offensively, in 2013 and 2014. Over those two years, he hit .284 with a .801 OPS to go with 32 total home runs while driving in 112 RBIs. He looked like a two-way star and the future of the catcher position in baseball.
However, 2015-2017 painted a completely different picture as he struggled mightily on the offensive side of the game. He only managed a .215 batting average and .643 OPS. He also only managed to slug 35 homers and drive in 135 RBIs during that span.
Gomes was able to bounce out of his three-year slump in 2018, returning more towards the budding star performance he displayed five years ago. He raised his batting average, OPS, while still launching homers and driving in runs. Cleveland knows Gomes well at this point and could want to sell high if they think '15-'17 is more of the norm than '13-'14 and '18.
Outside of his roller-coaster career on the offensive end, Gomes has remained amongst the cream of the crop in regards to his defensive game. On his career, Gomes has nabbed 35% of would-be base stealers which is well above league average. On top of that, Gomes rates as a borderline top ten pitch framer based off of several advanced metrics. Additionally, he is one of the better blockers in the league behind the plate.
Overall, based on playing time and number of chances behind the plate, Gomes was one of the best guys behind the plate in 2018. He compares favorably to Grandal in that matter, in fact, they compare favorably across the board. However, Grandal receives much more acclaim than Gomes does behind the dish.
Gomes is underrated as a catcher. When healthy, he is an above average hitter that can provide some oomph towards the bottom of a stacked line up. He is also a really good defensive catcher and has improved every year behind the plate. He likely won't cost a lot to pry away from Cleveland either, a top 15 prospect like Jairo Solis and an additional top 25 guy like Ronnie Dawson should be able to get the job done.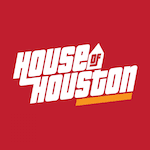 Want your voice heard? Join the House Of Houston team!
Write for us!
The Houston Astros need to add a catcher, the question is, how much are they willing to spend to do so? They would do well to add a catcher like Gomes as he can provide some firepower to the lineup offensively and defensively.