Houston Rockets: Is it time to start regretting Chris Paul's contract?
The Houston Rockets gave Chris Paul a four-year max contract this offseason. He has struggled to start the season, is it time to start regretting this contract?
The Houston Rockets made some significant changes and investments this offseason. The let Trevor Ariza and Luc Mbah a Moute walk while also trading away the albatross also known as Ryan Anderson.
On top of shedding those players, the Rockets also added James Ennis, Michael Carter-Williams, and Carmelo Anthony in free agency. The Melo signing has since imploded and the two sides are parting ways.
Additionally, the Rockets extended contract extensions out to a handful of players. Gerald Green and Clint Capela were two such recipients. The other, and largest, extension was given to Chris Paul. After his age 32 season, the Rockets gave Paul a four-year max deal over the offense.
It was something he definitely earned and money the Rockets definitely need to dole out after the success the team had last year with Paul leading the way alongside James Harden. They created one of the best backcourt tandems in the entire league.
There were immediate questions that followed this deal, no matter how earned it was. But, there were too many reasons to give him the deal. He had a great first season with the Rockets, he worked extremely well with Harden, and he helped lead the Rockets to within one game of the championship series.
However, now twelve games (at the time of this writing), Paul hasn't looked the same as he did last year and earlier in his career. Even though it's still early in the season, the question comes to mind, is it time to start regretting Paul's contract already?
Again, I know it's early in the season, but with his age and injury history, it's a reasonable question. Especially considering the drop in production this year based off of last year and, really, the rest of his career. Plus, we've seen declines come on a lot faster and be more permanent.
Nearly every aspect of Paul's game is at a career low except for minutes and steals. He's playing 35 minutes a game and averaging 2.6 steals per game. So both of those things are great as the Houston Rockets need a defensive leader and it indicates he has been healthy so far this year.
However, other things indicate Paul might finally be in an official decline. His shooting stroke has been off for the majority of the year and the numbers show it from his field goal percentage to his free throw percentage.
Paul is putting up over 14 shots per game but is only making 5 of them, good for a 41.8% field goal percentage. That's a sharp decline from what he shot last year, 46%, and from his career mark of 47.1%. The 41.8% mark is the worst of his career by far if it sticks.
His three-point percentage has also taken a hit, he's shooting just under 6 threes per game and is making just over 2, good for 35.7%. That's worse than what he shot last year, 38%, and worse than his career mark of 37.1%. His 35.7% is his worst mark since the 2012-13 season. Additionally, his free throw percentage has plummeted to 77.1% which is nearly 10% lower than his career average.
On top of that, advanced metrics still indicate that Paul has taken a step back in regards to shooting. His effective field goal percentage, a stat which accounts for the fact that threes are worth more than twos, is the worst of career since his first two seasons in the NBA. And his true shooting percentage, an average of twos, threes, and free throws, is also at a career-worst mark, 53.4%.
Additionally, Paul's assist numbers are at a career low, though that could be attributed to playing alongside another great distributor in Harden (they were down last year too). But, this year, his turnovers have also gone up to a near career high.
So, is it time to start regretting a four-year, max commitment to this 33 year old? Not quite. Paul is still producing well and it is early in the season still. For this year, this contract is fine and it's what the Houston Rockets had to do after last season. However, moving forward, the deal could come to look much worse.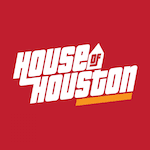 Want your voice heard? Join the House Of Houston team!
Write for us!
Fortunately, the Houston Rockets are starting to play better overall and Paul's production should increase as an effect of that. So, don't panic yet, but keep your eye on this situation if he can't refind his shooting stroke.