Houston Rockets: The best trade to get Carmelo Anthony to the Lakers
The Houston Rockets have a situation on their hands with a unhappy Carmelo Anthony but would that change with the Lakers? Here's a must-see trade proposal.
The Houston Rockets had perhaps the best win of this season with a 115-103 statement win over the Indiana Pacers Sunday night, their first home win of the season by the way. The team looked like the one of old, playing hard-nosed defense, swinging the basketball around profusely and most importantly, knocking down their three-point attempts.
As a matter of fact, the Houston Rockets scorched in the Pacers on that front going 20-for-47 from behind-the-arc, shooting at a 48.6 percent clip. These are the Houston Rockets that I know and I'm only hopeful that their confidence is regained with each game that passes so that they'll begin their ascent in the Western Conference.
But as all of that is going on — Carmelo Anthony has been out the past two games with an "illness," to which many NBA sources consider being a cop-out to his discontent in regard to his current role with the Houston Rockets.
I saw this coming — Melo has only started two games this season and that was out of necessity with James Ennis' injuries in the early goings. Although he's been averaging 29.4 minutes per game this season, I'm positive that he doesn't like playing second-fiddle.
But Melo has to realize that he's not what he once was but can still be quite effective in a reduced role and if he buys into Mike D'Antoni's system. He obviously hasn't. He's slow to react on defense — especially on switches — he loves taking long two's and that's an absolute no-no in D'Antoni's offensive schemes.
I was impressed with the way Melo had embraced things in the preseason and I thought things were going to work but he ultimately has made priority in what's most important to him — his damn self.
He's shooting 32.8 percent from the three-point line this season so if he's not playing defense, or nailing his threes or trying to make something happen without the ball in his hands, what's his purpose on this team?
That's why the Houston Rockets are in a quandary right now despite Daryl Morey's recent notion that he made to the media that "he'll return after his illness." He indicates that "we're evaluating everything."
Despite Anthony's inadequacies, the other four members on the court have been able to mask them with their talents.
In the top three lineup combinations with Melo, their defensive rating is a 99.9 along with a 103.7 average in PACE. The most glaring stat though is the offensive rating which is at a lowly 90.4 when he's on the court. The defensive rating is decent and the PACE is slightly higher than the 100.2 the team is averaging now but the biggest issue is yelling out loud and clear.
What's that?
He's not pulling his weight in terms of ensuring he's doing his part to make this team offensively efficient.
I just don't think there's any way that can be fixed, especially if Anthony is not willing to make sacrifices in order to ensure the betterment of the team.
But here's a proposal…
I think Morey needs to get Magic Johnson and Rob Pelinka on the phone to see if there's some
way he can wring a future second-round pick to take Melo off this team's hands. I really do think he'd listen on this as it's quite easy to trade back into any given draft if one is trying to obtain a pick that they've traded away.
I honestly just want to get something for him, if he wants to talk anyway plus Melo would be playing with LeBron James, a guy he's wanted to team up with for quite some time. The Los Angeles Lakers have $106.1 million committed to payroll this season so they're slightly above the $101.9 million cap for this season and definitely below the $113.3 million luxury tax line.
They could easily fit the remainder of his $2.7 million vet's minimum salary for 2018-19 on their books.
The Houston Rockets need to snag a 2020 or 2021 second-round pick for Melo from the Lakers and this whole situation gets resolved quickly. Everybody's happy and Melo gets to go to a destination where he's likely going to be happy at regardless. It's L.A. for Pete's sake!
Now this notion is certainly plausible if you feel — as well as the Lakers — Melo is worth a future second-round pick, to which I think he is and can help another team, just not this one.
We'll have to see — ultimately he'll likely be waived but if I'm Morey, I'd be working the phones right now to try to get something for him instead of allowing him to walk for free.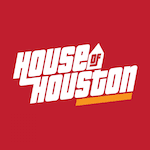 Want your voice heard? Join the House Of Houston team!
Write for us!
Anthony, 34, is averaging 13.4 points, 5.4 rebounds and 0.5 assists while shooting .405/.328/.682 through 10 games — two starts — in 2018-19.