Houston Rockets: Why Daryl Morey lost out on the Jimmy Butler sweeps
The Houston Rockets have lost out on Jimmy Butler after the T-Wolves have agreed in principle to trade him to the Sixers. What went wrong? Let's look.
The Houston Rockets desperately needed a spark for the team as they're meandering through the season with a 4-6 record. With just how this team conducts itself out on the court, it's clearly obvious something is missing from this team, notwithstanding the losses of Trevor Ariza and Luc Mbah a Moute.
Although the loss of Mbah a Moute is not as defined because of his inability to stay healthy last season, a case can be made for Ariza's. Although his skills were on the decline, he still was the catalyst to the team's defensive prowess and it's certainly showing at the moment.
Jimmy Butler would've been able to provide all of that and more with his ability to play on both ends of the floor with precision and help this team definitely be a candidate to topple over the Golden State Warriors as the defending champs.
However, ESPN's Adrian Wojnarowski reported that the Butler has now been dealt to the Philadelphia 76ers:
The Timberwolves will getting two reliable men to help out with their front line and Robert Covington is essentially their replacement starter at small forward for Butler. Saric provides depth at the four position to help give Karl-Anthony Towns and Taj Gibson a breather when needed.
Covington will be able to make an impact immediately with his excellent three-point marksmanship, his rebounding and impactful defense.
Their respective defensive rating of 105.7 and 106.3 are solid enough to get the job done for the T-Wolves as they are looking to try to win some games now instead of packing things up for the future.
Butler's current 112.6 defensive rating is the worst mark of his career but I'd attribute that to him not giving a damn and hoping that he'd be traded away soon.
Anyway, Daryl Morey's reported proposal of four future first-round picks plus Marquese Chriss and Brandon Knight just wasn't enough to push the deal across the goal line.
There were even unsubstantiated whispers of having Eric Gordon and possibly P.J. Tucker put into a possible pact but when it all came down to it, I just don't think that Morey would've had the guts to deal those guys, who are critical components to this team.
Ultimately the T-Wolves wanted to win now and they need assets that would be able to be used right off the bat once acquired. Covington — an undrafted free agent originally signed by the Houston Rockets — and Saric will fulfill those roles.
Covington has carved himself out a terrific niche and has far exceeded any expectations that experts had for him in terms of his career longevity.
Here are their stat lines for 2018-19 so far:
Covington (Age 27): 11.3 PPG, 5.2 RPG, 1.1 APG and .427/.390/.739
Saric (Age 24): 10.5 PPG, 6.4 RPG, 2.0 APG and .364/.300/.900
In terms of contracts passed over, the T-Wolves pick up Covington's four-year, $46.9 million deal
that was signed this off season, with his earnings being around $11.7 million per season, a terrific bargain considering the production that he will wield.
Saric is still on his rookie deal — four years, $10.7 million — so his costs are extremely low and can be developed into something more than he actually is. He has plenty of upside and it will be up to Tom Thibodeau to squeeze that out of him. He'll be a restricted free agent after the 2019-20 season.
Justin Patton — a 2017 first-round pick — was a nice thrown-in to the Sixers, to where he could develop and possibly be a integral component in their interior someday.
The second-round pick that the T-Wolves will get in return will soften the slight blow of jettisoning Patton.
Secondly, they wanted to make a deal with a team that's not in the Western Conference so that Butler would not try to come back and haunt them to keep their postseason hopes out of balance.
That's why the Houston Rockets are on the outside looking in and why they ultimately will have to find somebody else to help get them over the hump. The trade deadline is three months away so there's plenty of time for the franchise to evaluate sizable assets that are on teams that are dropping like a rock.
We'll have to see.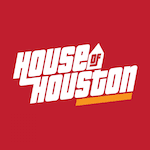 Want your voice heard? Join the House Of Houston team!
Write for us!
Butler is averaging 21.3 points, 5.2 rebounds and 4.3 assists along with a .471/.378/.787 shooting line through 10 games this season.