Houston Rockets: Adding Eric Gordon to a Jimmy Butler deal is well worth it
The Houston Rockets have been negotiating with the Timberwolves for a long time for Jimmy Butler. Here's why adding Eric Gordon to a potential deal would be worth it.
The Houston Rockets are always looking for a deal, they're always looking for ways to improve this team. A lot of that has to do with Daryl Morey and his analytics or "Moreyball." One of the things he has been seeking to do this offseason is add a defensive wing.
There have been a lot of names on the rumor mill for the Rockets this offseason. However, the guy that has now been firmly on the trade block for over a month is Jimmy Butler. There have been several teams linked to Butler but the two main ones are the Rockets and the Heat. Though, the Heat are pretty much out on acquiring him.
The Timberwolves asking price has been extremely high for Butler and teams have been reluctant to meet it. However, the Rockets recently began to up the ante and have gotten closer to the Timberwolves asking price. They offered up FOUR yes, four, future first round picks for Butler.
That's a pretty freakin' huge offer but the Timberwolves aren't budging on wanting both future assets and current contributors. The Houston Rockets have both at their disposal but giving up a lot of either isn't ideal. Brandon Knight and Marquese Chriss could be intriguing options for the Timberwolves but they can't be traded with other players for a couple more day, October 31st.
However, both of those guys haven't seen the hardwood yet this season and the Timberwolves may be hesitant to swap Butler for guys who may not see the court for at least a little while longer. Meanwhile, the Timberwolves have their eyes set on another contributor from the Rockets, former sixth man of the year, Eric Gordon.
Losing Gordon would hurt, bad. He has been an absolute spark plug for the offense the past couple of years and he has the ability to take over a game on the offensive end. That being said, Gordon has struggled big time to start the season. His calling card on offense, truckloads of threes, has been pretty much absent.
Pair Gordon's struggles with the fact that the Houston Rockets have already had to play without both Chris Paul and James Harden and you have an offense that has been anemic. Now, trading Gordon obviously doesn't fix that but adding Butler could help out on offense and potentially revive this team on defense.
Butler isn't great historically from three, though he has been improving recently even with a higher usage beyond the arc. But a deeper dive into the numbers unveils an insane weapon that could be deployed on this Houston Rockets team. Butler is phenomenal on corner threes and catch-and-shoot threes. The past 2+ seasons, he's 52% from the corner and 70% on assisted threes. That'll play on a Rockets team that has two of the best distributors in the game.
Though he can take over on offense on occasion, defense is the primary calling card for Butler. This year Butler has been outstanding on the less glamorous end of the court. He's currently averaging 3.4 steals and 1.2 blocks a game. That's outstanding, likely unsustainable, but outstanding nonetheless.
Butler would absolutely help out this team on offense and defense. Gordon is well worth the price of admittance to the Butler-show and it would allow Carmelo Anthony to truly slide into the sixth man role. James Ennis would slide to the bench to provide some defensive oomph and threes off the bench. Butler, alongside PJ Tucker, would provide quite the defensive tandem for the Rockets as well.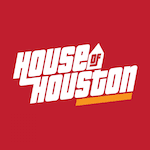 Want your voice heard? Join the House Of Houston team!
Write for us!
Simply put, swapping out a first round pick or two for Gordon should be a no-brainer at this point, especially after the stumbling start the Houston Rockets have had this offseason. The earlier Butler is in a Rockets uniform the better, let's make it happen, Daryl.