Houston Rockets: Daryl Morey's latest offer for Jimmy Butler is a reach
The Houston Rockets have served up another offer for Jimmy Butler and it's a doozy. What is it? What's going on in Daryl Morey's head? Let's take a look.
The Houston Rockets 1-3 start certainly signifies that there are some growing pains with the tweaks that have been made in this off season. It doesn't necessarily mean that things won't work out but it's going to take some time for this team to gel.
I honestly think they'll be fine once they get out of this nasty stretch of injuries, especially to James Harden, James Ennis and valuable contributor in Nene. They're not expected to miss much time and we'll likely see them next week so it will have little impact on this team's eventual ascent back into the Western Conference.
But apparently Houston Rockets general manager Daryl Morey feels that this team can improve even more with his latest obsession of trading for thriving swingman Jimmy Butler. That said obsession is in alignment of the ultimate notion of beating the Golden State Warriors for a championship. It's what keeps him up nights and he's going to do everything he can to ensure that goal is met.
According to ESPN's Adrian Wojnarowski, here's the latest offer that Morey has served up to the Minnesota Timberwolves:
This certainly means that Morey is going "all-in" to get his guy. However, I'm leery about trading future first-round picks. I think it could hamper this team two to three years down the road when those picks will be of value to the team. This team is expected to be good for a bit so there's a good chance those picks will be late in the first round anyway.
Morey is likely thinking that there's a good chance he'd be able to find what he wants in the second round that would have just as much value as a late first would be. We can look no further than De'Anthony Melton, the second-rounder out of USC, who was traded to the Phoenix Suns along with Ryan Anderson.
The Houston Rockets were able acquire veteran guard Brandon Knight and big-man Marquese Chriss — a former first-rounder in his own right — in exchange. Melton had a terrific Summer League coming-out party and Morey just flipped him like a piece a real estate while his value was high. He has yet to make an impact with the Suns as he's deep on the bench and has only 2:43 worth of playing time — during the garbage period — of a 123-103 rout by the Warriors.
The fact that Morey was able to swap Melton and Ryno is absolutely amazing because of the amount of flexibility of getting the latter's salary off the books.
But Morey must feel that now is the window to unload but I just feel this move involves way too much risk considering that one is trading for an aging guard who is just coming of a torn meniscus last season.
Here's some interesting insight from ESPN's Bobby Marks:
Marks is referring to the oft-familiar Ted Stepien rule which is embedded in the NBA's collective bargaining agreement and prevents teams from trading picks in consecutive years. This means the Rockets will be giving up first-rounders through 2025 and if Butler doesn't pan out — I'm assuming he'd agree to a potential pact on the assumption of a long-term contract with the Houston Rockets — it could bite the franchise in the rear. REALLY HARD.
With many speculating that Eric Gordon would be packaged along with those four picks, I don't
see how Butler would make this team any better with what they already have. Butler is a slightly better defender than Gordon but both can be prolific scorers at will. Gordon just doesn't have to because of the depth that this team has.
Gordon would be able to start for the majority of NBA teams and I like what they have in him. He understands the system and has bought into it big time. Gordon has been a better three-point shooter over a career span — 37.5 percent vs. Butler's 34 percent — and that the only difference is that he had to practice making them at a high volume in Mike D'Antoni's system. He has transitioned to that mantra just fine.
So although this offer will get T-Wolves owner Glen Taylor, general manager Scott Layden and president/head coach Tim Thibodeau to pick up the phone, I think Morey should think twice before making that second conference call to finalize the pact.
We'll have to see how this pans out but if this offer is as advertised, we may be counting the days until Butler becomes a Rocket and will have to say our eventual goodbyes to 3G.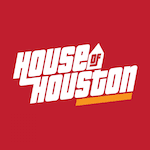 Want your voice heard? Join the House Of Houston team!
Write for us!
Butler, 29, is averaging 24.8 points, 5.3 rebounds and 3.5 assists along with a shooting line of .533/.429/.829 through four games this season.