Houston Texans: Trading for Patrick Peterson would complete the secondary
Patrick Peterson wants out of Arizona. The Houston Texans should swing a deal for him to complete their secondary. Here's why it should happen.
Reports came out today that Patrick Peterson "desperately" wants to be off of the Cardinals and out of Arizona. He feels that their team is deteriorating and is becoming less and less of a contender. The Houston Texans need to jump at the opportunity to add the stud corner.
In fact, one man with great knowledge of both the Texans and Peterson agrees. That man would be Tyrann Mathieu. If the Texans trade for Peterson, they'll be recreating a dynamic and dominant partnership that once roaming the secondary in the desert.
Adding Peterson to a Texans secondary that is on the upswing would be a phenomenal move that could catapult the defense to a new level of elite that the team has never seen before. Currently, the conversation for the best cornerback to ever step foot on the field as a Texans is Johnathan Joseph and Dunta Robinson. While both of those guys are/were very good, they don't sniff the level Peterson is capable of.
If the Houston Texans traded for Peterson, he would give them a true elite, lockdown corner that is capable of taking nearly any receiver out of the game. He has elite athleticism, technique, and ball skills. The secondary this year, has lacked a lot of that from the corner position especially since it has been decimated with injuries this year.
According to Pro Football Focus (subscription required), Peterson has graded out as the fourth best corner in corner football this year with a coverage grade of 84.8. This is higher than any Texans' player currently with Kareem Jackson and Joseph tied for the closest at 78.7, which is good for the high teens, low twenties range.
Peterson is currently on a five-year deal that will keep him with the Cardinals, or whatever team trades for him, through the 2020-21 season. This year, Peterson carries a nearly $15 million cap hit though, his new team would only be on the hook for about half of that. After that, his cap numbers drop to slightly over $11 million next year and slightly over $13 the final year.
However, his dead cap numbers drop to $1.3 million next year and $650k the final year. So, if things went downhill fast (they won't) the team could cut bait. So, he's not entirely too expensive and doesn't have a ton of risk associated with him. The Texans have more than enough room to absorb his deal this year and are looking at over $85 million next year plus a potential $9 million more if they cut Kevin Johnson.
So, money won't be an issue here for the Texans. With their franchise quarterback still on a rookie deal and the majority of the core locked up for the foreseeable future, the team should leap and jump at the chance to add a stud corner like Peterson.
The addition of Peterson would likely shake up the Houston Texans secondary depth chart but, that wouldn't be an issue. Peterson would slot in as the number one corner, Joseph would move to the number two corner, Jackson would move back to safety and still cover the slot after having moved to corner because of injury. Mathieu, Andre Hal, and Justin Reid would then patrol the back end of the defense.
Suddenly, a unit that has been the biggest weakness of the defense becomes a great strength. There are then multiple elite playmakers at all levels of this defense. JJ Watt and Jadeveon Clowney chasing down quarterbacks up front, Benardrick McKinney and Zach Cunningham are young but are still dynamic playmakers who can make an impact and are improving every week.
The biggest obstacle for the Houston Texans actually pulling the trigger will be the price Peterson will likely demand. The league just saw Amari Cooper draw a first-round price tag from the Cowboys and Cooper, while a great young player, doesn't have the longevity of excellence Peterson possesses. Peterson will likely take a first plus some. But, that price may very well be worth it.
The Texans don't have many glaring holes on their roster. Offensive line is obviously the biggest and most glaring but with the way things are trending for this team, they won't be in play for an elite player in the draft and there really doesn't seem to be a unanimous, can't-miss tackle prospect that could help the team.
So, the Texans just need to pull the trigger on Peterson, he wants out of Arizona and the Cardinals will likely be inclined to move him because of that. Peterson could truly elevate this team to another level and help the team go on a run and potentially (warning: this is crazy) run the table and win out en route to the playoffs and beyond.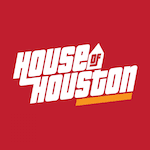 Want your voice heard? Join the House Of Houston team!
Write for us!
Peterson has 35 tackles, two interceptions, one fumble recovery, and one sack this year for the Cardinals. He is a stud, standout defender who will take this team to new heights. For more grades, advanced statistics and more at Pro Football Focus, subscribe to PFF's EDGE or ELITE subscriptions at ProFootballFocus.com.