Houston Rockets: DeAndre Jordan needs to take a pay cut to join team
It's the off season and the Houston Rockets are working hard toward ensuring that they have the goods to beat the Golden State Warriors next year. The latest is that DeAndre Jordan does have strong interest in joining the team. What's going on? Let's look.
The Houston Rockets have put together a historic, 65-win season on the books along with a notable run in the playoffs. Despite what many of you think, this team had a successful go and there's absolutely nothing anybody can take away from that notion.
Sometimes one comes up short at the final goal but there's always opportunity to dust yourself off and try again. And I'm not just quoting a popular hit tune from the lovely late singer in Aaliyah but it's just one of those lessons learned in life.
We've all been there and these Houston Rockets will come back stronger than ever. It's hard to gauge what this team will exactly look like come training camp later this year but it's expected that this band will be making a reunion and will try this again. That's what I've proposed all along.
It's an extremely nice thought to have LeBron James here but the feasibility isn't too good to land him plus it feels as if we CHEATED our way to a title, which would be damn-near certainty if the team were able to successful land him. Remember, James hasn't opted out of his $35.6 million option for 2018-19 yet, so all bets are off until he does, unless you're betting on that exact idea. Who knows?
Are you wanting to hear some honest dish about Houston Sports? Take a listen to the guys at Houston Sports Talk, hosted by Robert Land and R.G. Seal here:
I'm sure LeBron wouldn't mind playing here but let's talk about a guy who does have a notable level of interest in joining the Houston Rockets.
That would be one DeAndre Jordan.
Kelly Iko of Rockets Wire has reported that there is some substantiated interest in him joining forces with this team.
This idea was so cool in 2017 — or even in 2016 — when this team was in need of a big man after Dwight Howard's departure but the quick rise of the development of Clint Capela has made us all forget about it.
But let's get this straight — there's no question Jordan would make this team even better. His
superior rebounding capabilities as well as highlight reel dunks would make an acquisition of him even more appealing. But there's no path where he and Capela could co-exist on this team unless he takes a pay cut.
Now things would be a lot easier if the team were able to shed Ryan Anderson's contract — he's owed about $20 million per for the next two seasons — but you'd risk busting up some of the core such as Eric Gordon and possibly P.J. Tucker, who has a trade-friendly contract, in order to ship Ryno's contract out of here.
Jordan is currently in the final year of a four-year, $87.6 million deal he signed back in 2015 off season with the upcoming season being a $24.1 million player option. Iko writes that he expects him to opt out and try to test the market, especially as he preparing to hit the 30-mark in age.
I'd imagine he'd be looking at joining a contender to try to get the championship to fill out his impressive NBA resume. The Los Angeles Clippers will be watchable but won't be contending for anything soon as they rebuild for the future and continue to adjust to life without Chris Paul.
Speaking of that, Rockets owner Tilman Feritta has mentioned that he'll do what it takes to bring CP3 back as well as Capela. I think that strategy is the most prudent but you never know how things will pan out.
Now that the Golden State Warriors have been crowned the NBA champs — an absolute blasphemous notion within itself — now these parts will start to move so who knows how things will look when the dust settles? I suspect we'll know well before free agency opens July 1.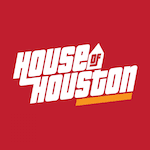 Want your voice heard? Join the House Of Houston team!
Write for us!
We'll have to see as time goes but I won't hold my breath…at least for too long.
Jordan, 29, averaged 12.0 points and 15.2 rebounds while shooting 64.5 percent from the field and 58 percent from the charity stripe in 2017-18.