Houston Astros: What must be done to solve a glaring problem
From a pure run production versus run prevention standpoint, the Houston Astros are dominant. Their +122 run differential is MLB's best, by a good amount, and yet the +16 Seattle Mariners currently sit a game ahead in the AL West entering the two teams' upcoming series. How is that possible? Let's take a look.
Houston Astros fans — based on run differential win expectancy, this team should be 12.5 games ahead of the Seattle Mariners, not a game back. And yet here we are.
While run differential is typically a good indicator of the best teams in the league (the four best differentials in the league make up four of the six best records), it obviously fails to account for wins and losses on any given day. A one-run win is equal to a 15-run loss in the standings and that's the Houston Astros' problem.
Houston has won 16 games this year by five or more runs, with only two losses of the sort. The offense has come and gone throughout the season, but the starting pitching has been a constant, and a historically good one at that.
Houston Astros' pitching leads all of MLB in both ERA and strikeouts. They have three starters in the top seven in the American League in the same categories in Justin Verlander, Gerrit Cole and Charlie Morton. Three out of the five guys in the starting Houston Astros' rotation was not in the All-Star Game last year. That's downright ridiculous.
Even with some of its early season struggles, the offense is still third in the AL in runs scored, behind Boston and New York, and trails only those two clubs in OPS as well. But as a team, Houston is among the worst in the league in games with either one or zero runs scored, and putting up 10 runs the night before can only help so much.
The bullpen, as a whole, has been solid. They have the AL's best ERA as a unit, and rank third in batting average against as well. But similar to the team as a whole, it's the specific one-run situations that are causing problems.
After dropping Saturday's game 5-4 to the Red Sox, Houston dropped to 4-12 in one-run games, which is on pace to be one of the worst win percentages in those type of games in MLB history! The Mariners, on the other hand, are 18-9 in one-run contests and 6-0 in extras.
Back in 2016, the Texas Rangers rode a 36-11 record in one-run games (an insanely lucky anomaly) to the best record in the AL. The following year, they missed the playoffs by seven games with a record of 78-84. These things ultimately catch up, but can potentially remain fluky over a 162-game season.
It's not like the Houston Astros are in serious jeopardy of missing the playoffs. Quite the opposite actually. They are sitting comfortably ahead of Los Angeles for the second Wild Card spot and can reclaim the AL West lead with a two-game sweep of Seattle this week.
Even better, after finishing four straight series against the likely playoff contenders in the AL (Cleveland, New York, Boston and now Seattle), the Houston Astros' schedule for the rest of June is a cakewalk. The month's remaining opponents have a combined record of 131-168, with just one team over .500 (Oakland, 31-29).
These are the stretches when things should start to even out. 13 of the Houston Astros' next 24
games come against Texas, Kansas City and Toronto, three of the AL's bottom five, with Detroit and Chicago as part of an 11-game homestand still to come before the break. It's not inconceivable that the Houston Astros could regain a double-digit division lead by the All-Star Game.
If the Houston Astros' main priority were to make the playoffs, there would be no complaints. If this were 2015, we'd be elated with bullpen performance and the league's best run differential.
But it's not.
After ascending to the peak of franchise history in 2017 and then going out and improving the rotation, this team is now in a championship-or-bust mentality. Granted, there has not been a repeat champion this millennium. I totally get that.
It is hard to dominate as a dynasty in baseball. The San Francisco Giants won three titles in five years but missed the playoffs entirely in the following year of each of them.
But I bring up the championship mentality to say this: despite the bullpen's overall success, it has not been good enough. While I appreciate that they have been lights out in the blowouts, we have to start thinking ahead. We have to get greedy. We are past the point of applauding what is expected of a championship-caliber team.
Ken Giles has not blown a save yet this season, and that's great. He's a perfect 10-for-10 in save situations… but his ERA is 5.21. Against the aforementioned prospective playoff teams, it swells up to 15.19. And this is after an October where his ERA was 11.74, and 27.00 in the World Series where he was ultimately unusable.
Giles is 27-years-old, with two more years of arbitration before hitting free agency. There's no need to cut him but do you really trust that guy come playoff time? Why even risk it?
The stats might suggest otherwise but the Astros definitely need a reliever (or two) down the stretch. They will certainly be in the market come late July, and if I were them I'd start that process even sooner.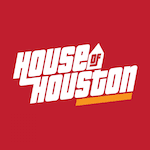 Want your voice heard? Join the House Of Houston team!
Write for us!
Houston just wrapped up 11 games against Boston, New York and Cleveland, finishing a pedestrian 5-6 in that stretch. The bullpen blew two ninth inning leads and another one in the seventh, including a five-run cushion in Cleveland, plus another blown save in extra innings.
These are the teams that will be waiting in October. So what exactly are the Astros waiting for right now?