Houston Texans: Kareem Jackson needs to play a lot safety in 2018
The Houston Texans have been hard at working shifting around the roster to ensure it's the most competitive. With the off season in full swing, there have been some notable changes. The most that stands out is that Kareem Jackson will take snaps at safety for the first time in his career. Let's examine.
Houston Texans fans — the day of reckoning has come. Long-time secondary member Kareem Jackson will be used at safety for the upcoming season but it's not too clear how often he will take snaps at the position.
I honestly think that it's the most beneficial for his career as he continues to age and it's certainly the natural progression of such a mainstay in the secondary. Luckily, with the additions of Tyrann Mathieu and Aaron Colvin coming aboard, it allows for more flexibility for Bill O'Brien and Romeo Crennel to best design the defense and play against the match ups.
How did I find this out? Kareem spoke with Granato and Raheel with Del, ESPN 97.5's mid-day radio show this past Friday. He talked everything from his current status with the Houston Texans, to what his favorite position to play is to the work that he's been doing with the charitable arm.
This is certainly something that I think has to be done to revitalize his career. Jackson has regressed tremendously, especially after this past season and I don't think that was all on Mike
Vrabel. With the Crennel back at the helm, I believe he will flourish once again but that still remains to be seen.
To illustrate, Jackson was the 95th-ranked corner by Pro Football Focus last season with a 52.2 overall grade and 45.7 grade in coverage, which is hardly impressive. But what's still his strongest point is his run defense, being the No. 1-ranked corner at an impressive grade of a 91.4. That alone is enough to keep that man around as he really hasn't been that bad but could certainly be better.
I think he'd be a overly-welcomed addition in the last line of defense for the upcoming season.
His overall grade for 2016 was a bit higher at 61.3 so I think there's still plenty of room for him to progress especially with him moving around a bit in 2018.
So what's his favorite position to play? Although he said it didn't matter, he really prefers to play the slot as a corner back, certainly a position that Colvin will likely be primed for — and was brought in to do — this season.
Regardless, the notion of Jackson being cut or cast away are simply unfounded. He still has tremendous value for what he's making as he's on the last year of four-year, $34 million deal he signed back in 2015.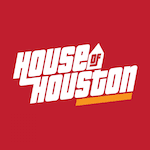 Want your voice heard? Join the House Of Houston team!
Write for us!
His base salary for 2018 is $6.5 million but the team does have a potential out if they wanted to cut him and it'd only be a $2.25 million cap hit. And for that reason, despite what happens after 2018, Jackson needs to be here so it'll be interesting to see what his true versatility is all about.
Jackson, 30, amassed 54 tackles, one interception, 10 passes defensed, 1.0 sack and one forced fumble through 16 games — 14 starts — in 2017.