Houston Astros: Ken Giles' clutch stats aren't as bad as you think
The Houston Astros struggled mightily against the their 2017 ALCS foe in the New York Yankees. Part of the highlight of that series was Ken Giles falling apart in relief in the waning moments of Tuesday night's 4-0 loss. He's struggling but not as bad as you think. Let's examine.
The Houston Astros have won five of their last 10 games and have lost three of their last five, including their bout with their newly-minted AL rival in the New York Yankees. There's a lot different with this team than last year's, particularly the powerful offense that we've seen that carried this team to a double-digit division lead back in 2017.
But did we really think that the Houston Astros were going to sustain such a notion? It's simply not something that's possible because baseball has such a great sense of unpredictability, despite how one stacks the deck for the upcoming season. That why you have to play the games.
One just has to go out and get the best players that fit with the mindset of winning ball games. Can they get on base? How are their strikeouts? Can they exude greatness when the moments precede them? That's all that comes into play when building a contender.
The difference is that Jeff Luhnow and his team do it a bit differently, incorporating some of the most advanced metrics that exist to ensure that Jim Crane is getting his bang for his buck. This is in terms of the Houston Astros not only being successful but keep the balance sheet as much in the black as possible.
So far that predication has worked for this team but one can't help to figure what's causing the contagion of degradation to something we heralded so much just one year ago.
Any way, one of the puzzling situations is that of relief pitcher Ken Giles. We're all familiar with the situations of where he'd crumble in the biggest of moments, including Tuesday night's infamous "face punch" incident that went viral across social media.
We all remember his implosion twice in the ALCS as well as in the World Series last season but you know what? I think it's just a really bad streak of pitching in clutch moments, one that can be corrected.
How does he get that done? You'd likely have to ask that question to him yourself. He knows that he needs to do but whether it happens or not remains to be seen. I'd start by thinking about another pitch to add to his repertoire other than his triple-digit fastball and devastating slider as his batters are starting to figure things out on him.
But take me out of the camp that wants him traded — at least for now — as I still think he provides a lot of usefulness with this team.
It's like a really bad storm that we all just have ride out until it's over; and, of course, us Houstonians know a thing or two about that. My point is that things will get better but I think time just needs to progress to allude to my platitudes that I'm making in this piece.
Let's take a look at Ken Giles' clutch stats over his career:
2014: 0.29
2015: -0.14
2016: 0.13
2017: -0.09
2018 (so far): -0.21
Keep in mind that the goal is to be as close to zero as possible with anything higher than that
indicating that a player does perform well in high-pressure situations. For the most part, it's expected for most pitchers to fall close to zero or just slightly above that.
His divisional counterparts in Edwin Diaz (0.19), Keone Kela (-0.02), Keynan Middleton (0.29) and Blake Treinen (0.15) are holding up to the mantle just fine.
Let's also shy away from the fact that his strikeout rate — his bread and butter — has tumbled precipitously this season. For a guy that typically stays in the mid to low 30s in this category, he has dropped from 33.6 percent in 2017 to 19.5 percent currently for this season. That's certainly an attribute that has to change as well.
Giles has a lot a work of to do but it's not an uphill battle that he can't climb to retain his viability with the Houston Astros. It's more than having the gas, it's all about ensuring that he's locating well enough to play the evil game of deception that a professional baseball pitcher has to master.
Giles won his arbitration case for the 2018 season, being compensated for $4.6 million. Considering his body work in his usual routine of things, it's still great value. He will have two years of arbitration left before becoming a free agent in 2020. I think, for now, it's a bit premature to start making preparations to pull the plug on him in the near future.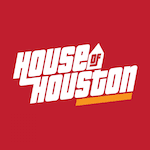 Want your voice heard? Join the House Of Houston team!
Write for us!
Let's just ride this storm out — just like the city of Houston was able to shine its brightest in one of the most challenging weather events in history, I think Ken will have that ability when he gets his next opportunity to step into the spotlight.
And I rest my case…
Giles, 27, is posting 5.23 ERA and a 0.97 WHIP while tossing eight strikeouts, allowing six earned runs, 10 hits and one homer through 10.1 innings pitched.