Houston Texans: Team needs to trade for Dolphins' tackle Ja'Wuan James
The Houston Texans still need to fill a few holes on the offensive line and there's an offensive tackle that I want that is under contract with the Miami Dolphins. Who is the guy? It's none other than offensive tackle Ja'Wuan James. The team has a enough assets to land him and here's what I propose that the team should do to land him. Take a look.
The Houston Texans have been busy at work, trying to repair a struggling offensive line unit that was ranked last in many of categories last season. That type of performance was simply unacceptable and cannot be repeated again. Mike Devlin is lucky to not have been a casualty of the huge wave of firing that Bill O'Brien did to his staff after he reached a four-year extension agreement with the club.
So far, the Houston Texans have made some impressive strides to improve that unit. The first signing is of guard/center Zach Fulton, whose versatility and a strong repeat performance will be needed for this season. The team also sought out and commandeered the services of guard Senio Kelemete, a mainstay of the New Orleans Saints offensive line, natural-born leader and an emotional anchor to his preceding unit he played for.
The Houston Texans also signed Seantrel Henderson to a shorter-term one-year deal because of concerns of his health issues as he battles the symptoms of Crohn's disease. He has made a full recovery so the team has its hopes pinned on him providing a valuable contribution to the line as well.
But you know what? We're still missing a piece and I think another proven offensive tackle to add to the Houston Texans stable would be a godsend to give Deshaun Watson the deserved protection that he needs.
That man is none other than the 25-year-old Ja'Wuan James, currently the right tackle for the Miami Dolphins. According to Omar Kelly of the Miami Sun-Sentinel, the Dolphins were shopping — and probably still are — the services of James to other teams. He has tremendous value at this point but his season was cut short in 2017 because of a hamstring injury. As a result, he only appeared in eight games.
Adam Gase has declared James with a clean bill of health, certainly indicating that he would be a go, whether it's a return to the Dolphins or elsewhere for 2018. Kelly writes that the Dolphins are shopping the tackle because of the strong performance of Sam Young, who was his fill-in while James was out for the final six games of the season.
Early in before the official start of free agency, there was some speculation of the Denver Broncos having interest in the tackle. There were even proposals such as dangling running back C.J. Anderson in exchange for James. That's it? I think the Texans have more assets to trade to get his services than they do.
How much would James cost in a trade?
We still have some draft picks to trade and I think one — possibly two picks — would likely get
Gase, vice president Mike Tannenbaum and general manager Chris Grier to pick up their phones. The club has three third-round picks of which two could be shopped. But they could also dangle either Braxton Miller or Tyler Ervin and combine that with a third-round pick to package up a deal. It all depends on what they want they want and seriously think that Brian Gaine needs to look into this.
James will make $9.3 million this season as his contracted fifth-year option became guaranteed at the start of free agency. Kelly mentioned in his write-up that the team was considering cutting him before the start of the legal tampering period but apparently that has not happened. So this will be a salary that the Texans would be taking on in a potential deal. The team has approximately $34.5 million left in cap space to which they could comfortably fit him in that realm.
I'd see James as a rental in this regard and if he performs well — to which I think he will — then the team can start talking a longer-term deal with him.
How well has he performed?
Even in his limited action in 2017, Pro Football Focus had James ranked 17th among offensive tackles. His overall grade was an 80.0, with a 85.3 pass block grade and a 48.6 run block grade through 494 snaps and had only allowed two sacks up until his injury. In 2016, he had an overall grade of a 67.5 and allowed just 5.5 sacks after appearing in all 16 games.
This man is light-years better than what we had in front of us and I think it's absolutely worth trading for him at this point. It's tough to gauge where the Texans are at on this as I'm sure they were one of the teams the Dolphins were talking to. Although he was hurt, I think he'd be a terrific add to the special thing we're building on the offensive line.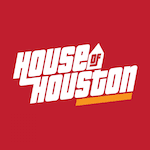 Want your voice heard? Join the House Of Houston team!
Write for us!
We'll have to see but my hopes are pinned on this notion and hopefully they're still looking for another tackle to make this line more stout.
Go Texans.