Houston Cougars: Why you should be stoked they're in the dance
The Houston Cougars will be dancing in the NCAA Tournament for the first time since 2010, which is far too long of a wait for us fans. As expected, a lot has changed since then and this year's team should definitely be the favorite to get out of their first-round match up tonight. Let's talk about it some more.
Houston Cougars fans — isn't this awesome? Throughout the season, this group of men bonded together to excel and to outsmart their competition. It didn't matter who they faced, they had the mindset that they were going to go out and win the battle on the hardwood. As a long-time fan and alumni, I can't be prouder.
The experts were skeptical, the team isn't a Power 5 conference and they felt that the team that just continued to win was a alluring representation of fool's gold. I've got to tell you all that it's nothing further from the truth. These guys have what it takes to make some serious noise in this Tourney and I think tonight's match up is just the beginning.
But you know what? That's the national-view of our Houston sports teams, the Houston Cougars just had to keep proving the naysayers wrong and here they are right at the thick of the dance.
They beat Wichita State, many thought it was fluke and then when Cincinnati went down back in the season, the talking heads started to swivel in their direction. They had no choice then and the thus the Houston Cougars were awarded with an AP Top 25 finish — ranked 21st — to end the season.
Legendary hoops coach Kelvin Sampson has these guys believing and I've seen the most inspiring defense I've seen out a Houston Cougars in years. Offense is important because you have to obviously have more points than the opponent to win but it's DEFENSE that takes one places are they're certainly doing that.
As a matter of fact, they were ranked 21st in the nation in terms of scoring defense among Division I basketball teams for this season. That's a remarkable improvement and it's going to be their swan song to get through the advanced rounds.
It's an excellent strategy — they keep the scoring low, reduce the possessions and pounce on their opponent when they least expect it. I wouldn't read too much into the 56-55 loss to Cincinnati this past Sunday in the AAC Tourney. They know they've got bigger sights ahead of them but I have to admit, it would've been nice to have that tourney trophy to go with this season's berth.
Rob Gray (scoring leader at 18.5 PPG) will lead their attack, along with the superior talents
offensive/defensive talents of Galen Robinson Jr. as well as the strong jolt that they'll get with Armoni Brooks off the bench. The physicality of senior Devin Davis as well as the healthy contributions from rookies Corey Davis Jr. and Fabian White Jr. is going to give anybody in this competition a hell of a jolt!
Gray made the All-AAC first team while Brooks earned the conference's Sixth Man of the Year while Davis Jr. and White made the All-Rookie team so there's plenty of talent to around!
San Diego State, their opponent tonight, is riding high off an amazing 82-75 upset win over New Mexico in the Mountain West tourney Saturday. I did actually watch the closing moments of that and if you don't think they'll be amped for tonight's match up, you're obviously fooling yourself.
Keep your eye on Malik Pope who is the team's leader, averaging 12.9 points, 6.6 rebounds and 1.1 blocks. Trey Kell could be a force to be reckoned with as well, being the team's top ball-distributor at 4.1 assists per game. He had a team-high 28 points in their win over the Lobos.
I can't wait!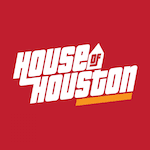 Want your voice heard? Join the House Of Houston team!
Write for us!
The Houston Cougars begin their journey tonight against the Aztecs tonight in Wichita at Intrust Bank Arena. Tip-off is scheduled for 6:20 p.m. CDT and will be televised on TBS and broadcast on KPRC 950 AM.
Go Coogs!