Houston Texans: Why the team should pursue Tyrann Mathieu
The Houston Texans need help in the secondary. This shouldn't be a secret to anyone. It just so happens one of the most talented defenders just got released by his former team as a cap casualty.
Houston Texans fans — it is not every day a talented young defender like Tyrann Mathieu gets released by giants former team. But, that is what just happened as the cardinals just released Mathieu to the open market. Mathieu could be just the versatile defender that is missing form the Texans defense.
While he played mostly corner at LSU, he has spent most of his time in the NFL at both safety positions. While the Honey Badger may be a little short at 5'9," his impact on the field awarded him an exuberant contract from the Cardinals just two years ago. The contract had more guaranteed money, at that time, that any DB not named Darrelle Revis or Josh Norman.
Mathieu's presence is well noticed no matter where he is lined up on the football field. Whether he is playing in the slot, outside, or up top as a safety. Mathieu is a dominate defender from anywhere in the secondary and his presence will automatically make the Texans defense better.
The Honey Badger has amassed 11 career interceptions, including one for a touchdown. He has an eye for the ball and is an absolute threat every time he gets his hands on the pigskin. The Texans biggest turnover threat these past couple of years has been Andre Hal. Adding Mathieu to Hal would create a great safety combo. Mathieu also is a sound tackler, bringing down a total of 80 guys this past season.
Watt's the pitch?
JJ Watt and Mathieu also have a friendly history. They made a bet in 2016 on the LSU-Wisconsin game. Loser had to do 100 push-ups. Mathieu's Tigers lost the game, and as a true sport he paid up.
Watt has already been recruiting Mathieu on Twitter: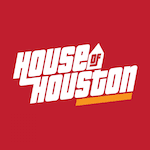 Want your voice heard? Join the House Of Houston team!
Write for us!
After the Texans missed out on the top three corners from this free agency class a guy like Mathieu would be a great get. Mathieu would be a boon to any secondary. So why not come close to home and play for Houston?
GO TEXANS!