Houston Texans: The 2018 compensatory draft picks awarded
The Houston Texans will be embarking on the NFL Draft which is just shy of two months away from now. It remains to be seen how effective they'll be with this year's draft as well as free agency to try to build this team into a contender. Let's take a look and find out further what they received.
Houston Texans fans — the NFL Draft is right around the corner and it's already time to gauge how things will shake out without the team not owning their 1st and 2nd round picks. This will be a challenge for incoming general manager Brian Gaine but if he hits successfully on the later rounds, his legacy early-in will be cemented as a top talent evaluator. Of course, we won't know the specific of how the 2018 draft until further down the line but it's something to think about.
Our needs are across the board — including bolstering the offensive line, the secondary, possibly looking into bringing in another tight end as well as a backup quarterback. We obviously know that neither Tom Savage nor T.J. Yates will be returning next season, it's just a matter of time when the Houston Texans make that announcement official.
But any way, the latest news to come out of the Houston Texans camp as we finally got some official news of the draft picks that have been awarded for allowing A.J. Bouye to walk with he eventually signing with the Jacksonville Jaguars for a five-year, $67.5 million deal.
As per Aaron Wilson of the Houston Chronicle, the Houston Texans were given an additional third round pick (98th overall) and two sixth-round picks (211th and 214th overall) to close out the compensation.
The third-round pick was to be expected but it's good
to know that they've received some sixth-rounders as well because one can still effectively hit in the later rounds. To put things in perspective, Alfred Blue was a 2014 sixth-round pick and he's not an elite back, he has been mighty useful in his tenure with the Texans. It remains to be seen if he will return next season as he is a free agent but he has signaled that he wants to be back.
This gives the Texans eight draft picks for 2018 and they break down like this: three third-rounders (their own, one from the Seattle Seahawks in the Duane Brown deal and the other for A.J. Bouye), their own 4th round pick, three sixth-round picks (their own and the two for Bouye) and their 7th-rounder.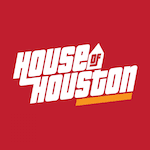 Want your voice heard? Join the House Of Houston team!
Write for us!
Now that we know how the draft picture is going to look, it's on the Texans' brass to bring in the best possible talent to develop and help this team win games quickly.
Go Texans.