Houston Astros: Breaking down Alex Bregman's peculiar World Series diet
The Houston Astros tackled down their first day of workouts as Spring Training is finally underway. Alex Bregman said quite a bit about the lifestyle changes that he made in the off season to carry over into this season. I talk about it more below.
The Houston Astros are back in the midst and I'm sure fans alike are excited to see what this team can do this season as they do their utmost to defend their title. It won't be easy as the competition is more stacked than ever but I honestly think that this team has better odds than any there. And I'm not just saying that because they're my home and the one that love.
They're stacked at every position, which is the makeup of what a championship contender would look like. I thought we'd be competitive last season but there's no way I'd even dream of this team winning a World Series. But as time wore on, things were clicking to the point to where I was strongly convinced that we'd win the whole damn thing.
And that they did…
But Alex Bregman has been touting a new look since the off season as he has been committed to changing his dieting habits to obviously give him an competitive edge going into the season. He had a gradual start back in 2017 but then his production increased exponentially with heroics through the season as well as his most shining moment in his career thus far, his walk-off single in Game 5 of the Fall Classic.
Bregman got down-and-dirty with MLB.com's Brian McTaggart and he talked about some of transitions he made in the off season:
"I really focused on my core and my diet," Bregman said. "I'd be a guy who drank eight Dr Peppers a day and ate pizza and hamburgers for every meal. I kind of made a little bit of a change with that, and now I eat salmon, quinoa, kale and stuff like that. I feel better. That's a good start. My body feels better."
Eight Dr. Peppers a day?!? I can't recall the last time I've drank eight sodas over the past year or so! Luckily, Bregman has the golden gift of youth because as I approach my late 30s, if I even think
about eating a hamburger, I'll gain a pound.
So thus I have keep my food choices in check and keep my body fueled with fruits, poultry, veggies and water. But I love to indulge in my personal favorites such as Pizza Hut and Crunchy Cheetos from time-to-time as well as tossing down a few beers on the weekends with friends.
But enough about that, I'm sure I'm making you all hungry.
Although Bregman had an undeniably incredible performance last season, I'm positive that he feels in his heart that there's room for improvement.
That's what he decided to do so we'll have to closely monitor his progress through this Spring to see if he's on track to have a record year raking at the plate. It's quite possible because he just one of those gifted players that just has a knack for the game itself.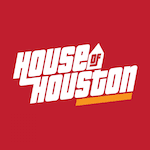 Want your voice heard? Join the House Of Houston team!
Write for us!
Time will only tell…
Bregman, 23, had a slash line of .284/.352/.475 with an OPS of .827 along with 19 homers, 158 hits, 39 doubles and 17 stolen bases through 556 at-bats in 2017.
Go Astros.