Houston Rockets: Why Stephon Marbury would be a great addition
With the Houston Rockets still in need for a backup point guard, they should turn their attention to former NBA All-Star Stephon Marbury.
No matter the mistake. No matter the sin. Everyone deserves a second chance to clean up the mess they made and hopefully the Houston Rockets can be a part of that.
Despite what they may say about this New York native, Stephon Marbury is one of the most talented point guards of his era.
During the early to mid-2000s, Marbury was once considered one of the elite players in the league. Nicknamed "Starbury" the 6'2″ point guard from Georgia Tech became known for his flashy crossover dribble, scoring ability, and phenomenal passing skills.
He spent 13 years in the league where he became a two-time NBA All-Star and averaged 19.3 points per game. While dishing out 6,471 dimes, Marbury is currently ranked 25th on the NBA's all-time assists list.
Unfortunately, he fell on some hard times with the New York Knicks and Boston Celtics where his NBA career was cut short. However, after spending the last eight years becoming a Basketball God in China, this three-time CBA champion is ready to make a return to the NBA.
While he has flirted with the idea of playing for the Phoenix Suns and Minnesota Timberwolves, there are several teams around the league who can use the services from this 40-year old legend.
Believe it or not Red Nation, Marbury would be a solid addition for the Houston Rockets this season.
Here's what Baller's Hype, a popular follow on Twitter had to report:
Since trading for Chris Paul, the Houston Rockets are in dire need for a backup point guard. So much so, if the season began today, Houston would be looking at Bobby Brown or Isaiah Taylor as their point guards for the second unit.
No disrespect to both players, but having Brown and Taylor will only result in another first round exit.
Houston does not need the same player who once averaged 23.9 points and 7.6 with the New Jersey Nets, but a player who can expedite the ball for their second unit. Especially with Eric Gordon, Luc Mbah A Moute and Nene coming off the bench.
Throughout their careers, all three players have demonstrated that they are at their best when playing alongside an advanced playmaker like Marbury.
Also, in a situation where he playing beside Paul and James Harden at the same time. The possibility of having three guys on the floor together with a remarkably high IQ's could make the Rockets even more of a dangerous team.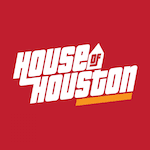 Want your voice heard? Join the House Of Houston team!
Write for us!
Although I would love to see Marbury play in Houston, the chances of this happening are little to none in reality.
However, if there is one player who deserves a second chance in the NBA, then no one is more deserving than Marbury. I'll be rooting for Starbury every step of the way!
#HoustonStrong