Houston Rockets Rumors: How P.J. Tucker got a deal with no cap space
The Houston Rockets continue to be hot to trot leaving nothing but flyer trails behind as they signed a underrated but coveted piece to the team's puzzle late Saturday.
With the free agency situation continuing to be in flux, the Houston Rockets had many players that they targeted so that if one is signed then they can move on to the next player. It's prudent strategy that bodes well for any team trying to assemble talent while leaving all options open.
The team was able to agree to terms to land a mobile, defensive, all-around wing that will help this roster more than one thinks.
According to Shams Charania of the Vertical, the team has signed forward P.J. Tucker to a multi-year deal:
This particular pact comes as a slight surprise because there were no indications that the Rockets were interested in his services. I knew that likely Tucker would be headed elsewhere because of the Toronto Raptors — his former team's uncertain cap situation — but I honestly believe that he has found a home here in Houston.
Considering Tucker's gritty relationship with James Harden on the court as he'd usually be the one checking him, it seems as if the hatchet has been buried so that they can play together and win some basketball games. That's ultimately what's most important to him. In fact, Charania mentioned that Harden did speak with him over the phone as well other members of the franchise. That apparently was enough for him to agree to sign on the dotted line to make it official next week.
So how was Tucker signed when the Rox have absolutely no cap space?
It's quite simple. The team had their non-taxpayer mid-level exception worth $8.41 million so they were able to use it on Tucker for 2017-18 and then they'll have room for his contract for the remaining three years. Those will likely average around $7.86 million per through 2021. Since they used it on Tucker, that definitely means that his salary won't be punitive to their "over the cap" situation.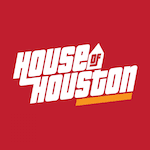 Want your voice heard? Join the House Of Houston team!
Write for us!
Because of what Tucker brings to the table, this was a great deal for the Rockets, considering the production that he can provide for the team. It'll be interesting to see how he fits into the Rockets' system and we can only hope for the best.
Tucker, 32, averaged 6.7 points, 5.8 rebounds and 1.4 steals while shooting 41.1 percent from the field and 36.9 percent from three through 81 games for the Suns and Raptors in 2016-17.
Go Rockets.